The Amrop Digital Interviews: Naveen Kumar
"Clients want to know: has the potential executive search partner done this type of role before? I have been a CIO, as well as a partner in a consulting firm, and this experience is very important to them."
Naveen Kumar is a Partner at Amrop Rosin in Toronto, Canada, and a member of Amrop's Global Digital practice. We spoke to him about his extensive experience as a digital executive, about maintaining strong bonds with the Canadian and global CIO communities, the importance of diversity in the hiring process, as well as the benefits of being a member of Amrop's Global Digital practice.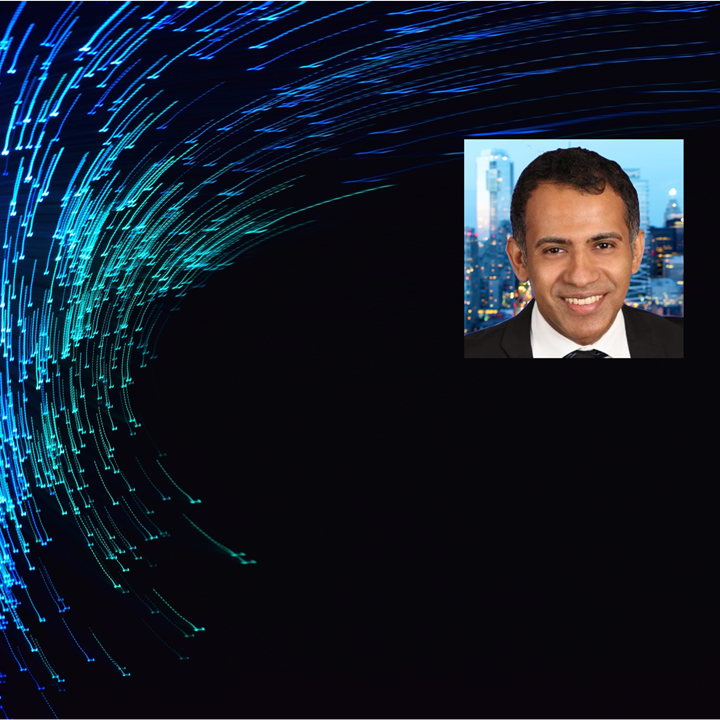 Q: Prior to search, your career path includes accomplishments in the financial services sector and professional services – you're an internationally recognized digital executive and have brought to Amrop your extensive business and technology knowledge, which relates to both the Public and Private Sector. Can you walk us through that journey and talk about why you chose executive search and Amrop?
A: My background is primarily in financial services and technology. I have a double engineering degree from my undergraduate studies, and I've done a Master's in Computer Science, after which I completed an Executive Education from Cornell University. Then I started working at the Global Services division at IBM, where I was working on new product launches, and afterwards I joined JP Morgan, where I spent a lot of time on the trading floor, bringing new technology to it. From there I moved on to the Citi Group in New York, which is where I spent about 10 years and performed many different roles – I worked in investment banking, retail, and mortgages.
At Citi Group in New York, I went from being a manager to being a VP in a very short period of time, and then moved to Citi Group in Canada. I was only supposed to be there for a six-month period and work on a project, but ended up staying and became a Senior Technology Leader for the Canadian branch.
The next company I worked for was KPMG, where I spent a lot of time working for clients globally – in the pension fund and financial services business. Afterwards I moved on to a company called Info-Tech Research Group, one of the fastest growing research and advisory firms in the world, and was there for eight years – in consulting, product development and client work on the management consulting side. After that I became a partner at Amrop.
I chose executive search because I wanted to make a positive impact on peoples' lives, and with my background in senior leadership roles, both as an operational executive and as a management consultant, I'm uniquely positioned to help connect great talent with great organizations. With Amrop's reach around the world, future focus - Leaders for What's Next, and Global Digital practice, I couldn't ask for a better environment to leverage everything that I've learned along the way. My journey has many steps, but as I reflect on them, I very much appreciate how they led me to where I am today.
Q: What parts of your previous experience would you say are the most advantageous for your current role at executive search?
A: In my experience, first-hand experience in roles you're recruiting for makes the difference between a good recruiter and a great recruiter who can deliver lasting value for their clients. I have been a CIO, as well as a partner in a consulting firm, so I can quickly build trust with clients that Amrop Rosin understands and will meet their needs.
I would also say that a recruiter who has strong relationships within the communities that they do search is well-positioned to be successful. For me that's in my deep connections to the CIO community both in Canada and globally. I speak at lots of conferences and am a board member and the Chair of the Canadian chapter at HMG Strategy, which is a global platform and now considered to be one of the best places to find new talent and become familiar with new technology products – ones that are just up and coming, that's nobody yet heard about.
Q: What is your focus now within Amrop? You, of course, work on board and CIO assignments, can you expand on that a little?
A: My focus is the digital sector more generally, as well as technology, financial and professional services from a digital perspective. For these sectors, I hone in on finding candidates with a digital mindset.
A digital mindset comes to life in different ways across different roles. We've done searches for senior leaders – CEOs, CFOs and so on, but they're all people with digital mindsets, because that's where the company is ultimately going. When it comes to CIOs, the same stands, of course, but there is greater focus on the depth of the technology knowledge – we're currently looking for a CIO, for example, who has both in-depth understanding of technology and also a large implementation programmes experience. When it comes to professional services, the focus in our case is still on the technology field, but we're looking for people who are able to grow the company and also have the followship of people – the expectation is that you're coming over and you can bring people on board that want to come and work for you.
Another thing I've spent a lot of time on is diversity and inclusion – making sure that we have a team that's well-balanced, which, I believe, is also important for success, especially in a country like Canada, which has a very diverse society. I've been leading teams of thousands so I'm very clued-in in terms of what works for the workforce plan and digital HR. We need people who understand the market, the industry they're in, can recruit at the right level and see the value that different identities, lived experiences and thought can bring to a role.
Q: What qualities do you consider to be crucial for digital leaders, when recruiting? How important is the in-depth understanding of technology, a tech background?
A: Given how rapidly the workforce is changing, we need leaders who can inspire, be transparent and, in turn, bring the right people into the organization. In the past it was a very sub-command and control-driven model, but now we're looking for people who have a board and executive presence, gravitas, they can have a conversation on technology with both technical and non-technical people and be able to sell their idea. They need to understand the business but also the fact that the workforce is constantly changing and adapt to that, and make sure that they're still getting the best out of people. For example, we're working on a project where we're looking for a senior banking partner in digital technology space for a multinational professional services network – it has been a North America-wide search and we've been looking for a person that has some industry experience working with banks, but has also got a large-scale digital transformation experience. Normally, at the level that we hire, we expect all candidates to have some degree of technical capability but what we're really looking for are people who can deliver on these large programs and can really be people leaders.
Q: How do you meaningfully achieve diversity and inclusion when hiring?
A: The first question every organization we work with asks is: what is your methodology and experience in hiring for diversity? When we present to our clients  we want to ensure that we present a diverse set of candidates who first and foremost meet capability requirements. Unique challenges can arise when considering diversity. For example, we did a search for an 2SLGBTQIA+ non-profit and in this search, we weighed heavily the candidate's belonging to the community. Of course, when talking to a candidate you can't just ask them: how do you identify? So, we work with various organizations with different focus-areas, such as candidates from the 2SLGBTQIA+ community. Some people, of course, are very open about their identities and how that links to their capabilities. But it's not just about being a member of a community – you can be an ally too. And often it's not always possible to find the right person that fits exactly in some bracket: it's important what values they hold and what goals they have with respect to supporting diversity and inclusion, as well as underserved and underrepresented communities.
Q: Hiring for diversity is not just a function of fairness: the whole society benefits from more varied perspectives and experiences, different outlooks when it comes to people in leadership positions.
A: That's true – you want a workforce that's reflective of the local community. Every country is a little different, so you have to consider local specificities. For instance, in some countries diversity just means hiring more women, while in others, where women are already well represented in leadership roles, it means looking beyond just gender representation, and considering representation from additional identities—e.g., race, ethnicity, ability, nationality, etc. It depends on the environment and on the organization, but the number one criterion is always – can they do the job? That's first and everything else comes second. But we want to make sure that we represent people from all backgrounds – some of them are obvious, while some are not, so it's a bit of a unique dance in each country.
Q: You joined Amrop relatively recently and immediately also became a member of the Global Digital practice. Has it helped you find your bearings within the organization or been otherwise beneficial?
A: I must say that I am very, very happy that we have this platform! The Global Digital practice is very mature, and I see a strong collaboration across it. I've worked for large consulting firms, and I've seen the practice group concept implemented in some places, but at Amrop it is very prominent with support from partners. In my experience, you come in as a new person who's not necessarily from the same industry, and it's really good to have this group of people where you can embed yourself and ask questions, to be able to just have a conversation with colleagues and like-minded folks from around the world. It's been very valuable for me – the ability to cross-sell and have various means of on-going communication – you don't see that in many other contexts. People are excited for others' projects and the response time for online communication is incredibly short – you immediately get a lot of response; members are obviously clued-in and find this internal communication important.
To find out more please contact Naveen Kumar or the Amrop Digital Practice members in your country.