Amrop Marks 45 Years of Partnership
As Amrop marks our 45th anniversary milestone, we celebrate our continued entrepreneurial spirit and ambition for quality which set our foundation in 1977!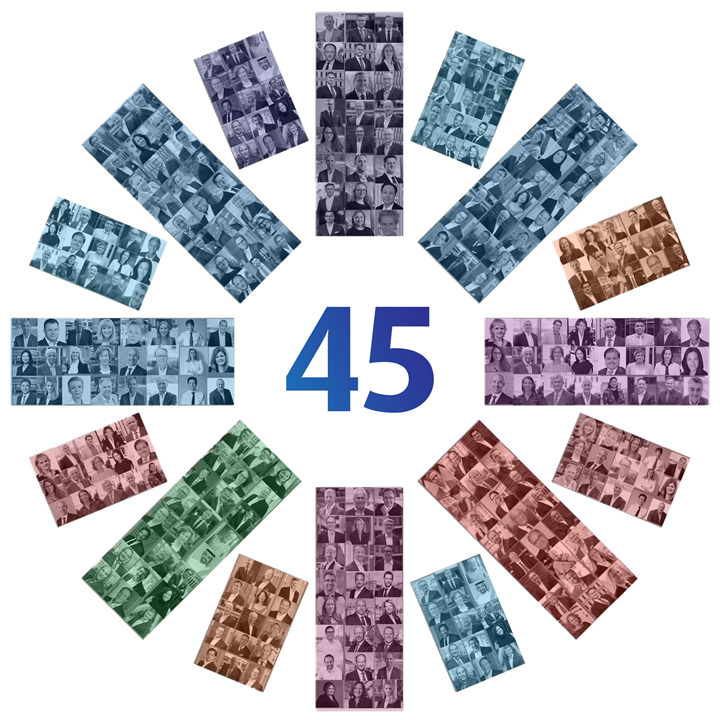 Get to know us
We are one of the world's largest leadership and executive search consultancies, with 64 offices in 51 countries and a global team of more than 500 professionals.
Over the past 45 years, we have built a reputation for our focus on quality, talent and agility. At the heart of our business is a deep connection with our clients. Our goal is simple - to help our clients shape sustainable success and be prepared for 'what's next'.
Our consultants blend entrepreneurship with solid business experience, and are able to recognise the opportunities and challenges you face.
Our partnership is distinctive, created over many years by bringing together top local independent search firms across the world. Our strength lies in our collective expertise and track record, rooted in local responsibility and spanning a global network of senior consultants. 
Get to know us! 
Find a Consultant.
Find an Office.