A Case of Sustainability in Leadership: Pharma
How Amrop secured a sustainability change leader for an ambitious pharmaceutical company.
One of the world's largest industries, pharma underpins the health not only of people but of entire economies. Today the sector is being forged by a series of big structural factors: post WWII infrastructure, an ageing population, a lingering focus on curing rather than preventing disease.
There is an overriding need for a holistic approach to health, with government and industry working hand in hand.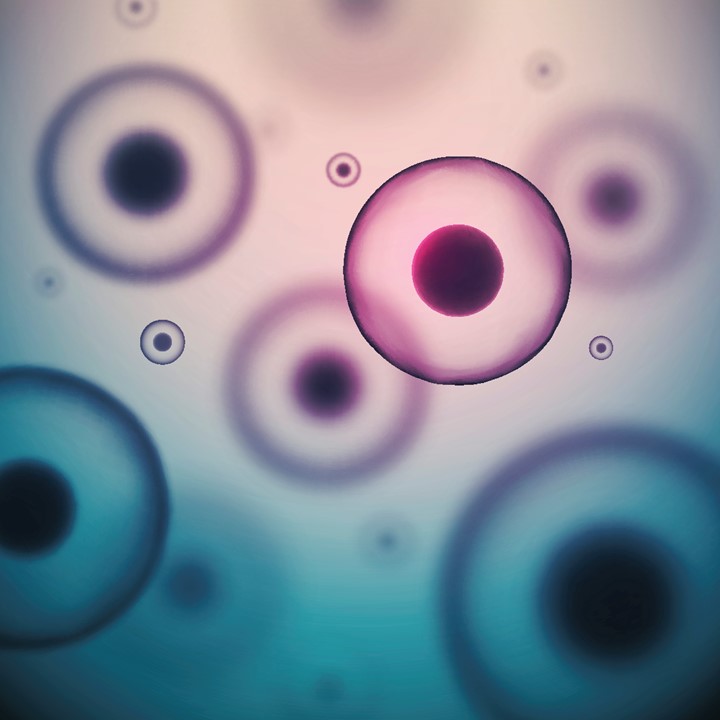 5 core challenges for pharma players
Pharma organizations operate in a complex system, with relentless pressure to deliver product, secure profits and innovate. Some specific challenges emerge. [1]
Regulation: Already heavily regulated, pharma is set for further pressure, whether carbon taxes or further price regulation.
Supply Chains: But developing more sustainable supply chain networks is particularly difficult for a sector for which product purity is paramount.
Tenders: Pharmaceutical companies are having to meet a broadening set of criteria to comply with tenders (also at government level) — these now include sustainability aspects.
Intermediaries: The ability of pharmaceutical companies o directly interact with patients is limited by the role of doctors, pharmacists and healthcare providers.
Price Setting: The sector's price-setting peculiarities limit its scope to share the cost of ESG measures with customers. Furthermore, healthcare systems and hospitals are seeking savings.
Go to the full article for more.
No easy prescription for sustainability in pharma
Pharma produces more emissions per $1m generated than the automotive sector [2] with its CO2 footprint set to triple by 2050 if left unchecked. As a 2021 statement by nine industry bodies acknowledged [3]: "Global public health is inextricably linked to the health of the planet." All members had taken significant remedial actions, with 80% of the largest having set net-zero or carbon-neutrality targets. It promised further investment in science and research.
Most people cannot afford proper healthcare, or struggle to get clear and consistent information. The industry is under pressure to improve access to medicine and raise product quality, transparency and data protection in the shift towards a patient-oriented business model.
In 2022 the Edelman Trust Barometer posted trust in pharma at 61 percent, making it the least trusted healthcare sub-sector. [4] The need for sustained public engagement by the industry is clear. And in some corners, unethical sales practices still spark debate. [5]
The Search Strategy and Process
Search universe and role profile 
"Sustainability is still relatively new in pharma," the lead Amrop Partner explains, "so the pool of seasoned specialists is small. However, we have lateral experience in industries with complex manufacturing processes and supply chains."
The brief described an executive with a proven history of delivering results in sustainability. Beyond that, Amrop was free to define a broad search universe. "Fortunately the client was not fixated upon having a pharma executive. We therefore mapped companies from compatible industries that were active in the sustainability domain and gathered recommendations from board members and CEOs. We contacted senior candidates from highly reputable firms. Clearly we had to be very literate in the subject matter."
The CEO was in charge of the assignment and a firm believer in the power of engagement: "I can issue as many procedures, declarations or imperatives as I like, but if people don't understand or believe that these deliver something that matters to them, they will do the minimum."
The assignment clearly illustrates a crucial conceptual difference in the sustainability domain: "ESG does not equal sustainability. Many candidates have ESG titles but focus on components rather than preparing the big picture. Our client wanted someone to set a frame for the whole domain. It's like a puzzle; before you fill in the pieces, you need to see the whole image. It was challenging to find a person who had achieved a complete set of results in a sustainability drive. EU legislation is relatively new — it's not something that you can track over four or five years."
Role profile in a nutshell
Sustainability track record

Leadership skills

Board interaction skills

Ability to translate sustainability into business language

Stakeholder management: HR, Marketing, R&D, Manufacturing

Exceptional coaching & mentoring skills

Business overview
Attracting the candidates
The task was now to attract senior executives to a position that lacked a compelling title and was not board-level. "We explained that the organization's culture emphasizes job essence, rather than job titles. Furthermore, the concept of the role is well-established within the business and very impactful."
Moreover, pharma offers excellent employment terms, and Amrop's client was known for its attractiveness. "However, the really engaging factor was the scope and content of the role."
Board and CEO support are critical for senior executives, especially for those stepping into new posts. Amrop was able to reassure the candidates. "The CEO has ensured the board speaks one language when it comes to sustainability. The board's intrinsic motivation was the key success factor from the beginning: let's do it because we believe in it, not because someone told us to.
"This is vital for any sustainability position, and we communicated it to the candidates. Over 70% of the executives we spoke to immediately agreed to consider the role. This facilitated the selection of four people for the shortlist."
Success factors
Competitive employment terms.

A broad search universe: extension to lateral sectors (beyond pharma)

Stimulating and challenging role scope and content

Amrop's trusted senior network

Amrop's literacy in sustainability & manufacturing

A reputable & dynamic hiring organization

An intrinsically motivated Board & CEO: a deep belief in sustainability

Supportiveness of key corporate divisions

Role concept well-established in the organization

"It is telling that over 70% of the executives we spoke to immediately agreed to consider the role. This facilitated the selection of four people for the shortlist."
The Solution
After a 9-week process and an in-depth leadership assessment, the candidate was secured. "The new executive has a track record in heavy industry and construction. As these sectors are historically big polluters, our candidate has worked through some major obstacles during their career. Coming from an organization that was a pioneer in practicing sustainability, they have achieved proven results."
Sustainability track record

Supply chain and product development know-how

Project and change management skills

A global, cross-border mindset

Business relevance

Stakeholder management skills

Coaching and mentoring skills

Agile, smart and dynamic approach

A servant leadership attitude
Download the full case study for more detail.
References
Sources
1, 5Bade, C., et al. (2023). Sustainability in the pharmaceutical industry – An assessment of sustainability maturity and effects of sustainability measure implementation on supply chain security. Corporate Social Responsibility and Environmental Management, Wiley.
26 Ways the Pharmaceutical Industry Can Reduce its Climate Impact. (2022). World Economic Forum.
3 UN Climate Change Conference (COP26): Biopharmaceutical Industry Actions to Tackle Climate Change
4 Edelman Trust Barometer Special Report: Trust and Health (2022).
Let's talk!
Meet Amrop's global Life Sciences & Healthcare Practice Team.
Discover more about Amrop's approach to sustainability and wise leadership.
Further reading
Read our new report 'The C-suite Sustainability Struggle'.