Digitization on Boards 4th Edition
The Keys to High Performance
Our 4th edition of Digitization on Boards looks into the keys to digital performance. Examining digitization through the eyes of digital leaders, we ask: What are successful digital executives (and their organizations) doing better? Where can digital executives and non-executive boards focus — and win?
Our report surfaces a 'virtuous circle' of confidence, competence and outcomes in digital leaders and their High Performing Organizations. But even strong performers have clear avenues to raise their digital game.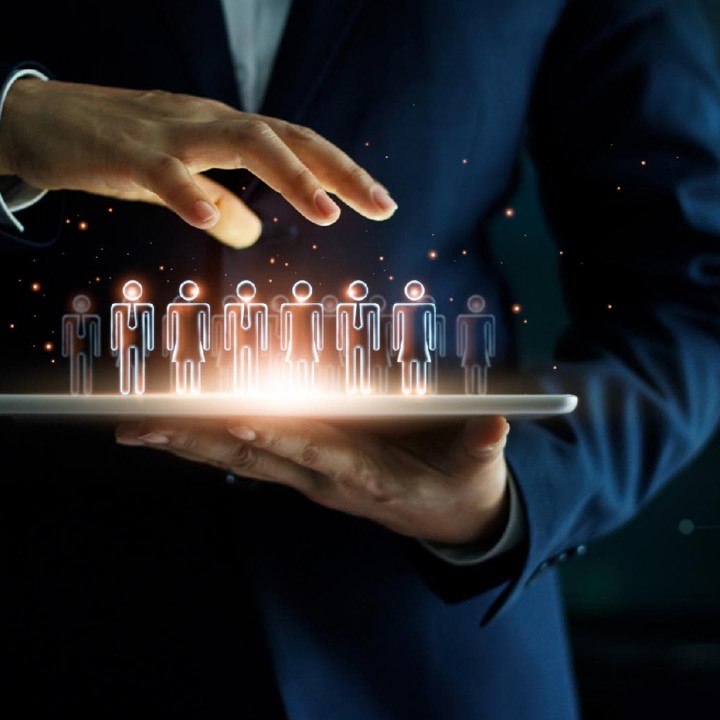 Where can digital executives focus to build healthy growth?
Our targeted research compares the perspectives of a select group of C-suite or Board-level digital leaders from fast-growth organizations with low-performing equivalents. Both groups represented multiple sectors; approximately 40% with over 5000 employees. The fast-growing group posted minimum €50m revenue. The senior digital executives were asked to rate 2 major dimensions
Their own competencies

Their own organizational context
Our Dashboard Pinpoints Significant Competency Gaps and Opportunities
Job Voorhoeve, Leader of Amrop's Global Digital Practice, sets the scene: "In this complex environment, our research maps clear avenues for improvement to boost business performance through digitization. We argue that digital executives are jointly responsible for transformation, so they need to be fully up to speed on their own competencies. The research provides a dashboard that captures the main dimensions and skills CIOs and their equivalents need to master. These skills need to be hired, coached and mentored; they can no longer be left to chance. Digital executives deserve support in making the business case to boards in a clear and compelling way. In turn, boards should be in no doubt of their role in igniting an organization's ability to harness the power of digital for transformation and growth."
About the Amrop Digital Competency Model (ADCM).
With 4 dimensions and 24 items, our model captures the core competencies for CIOs and equivalent leaders in the critical areas of Strategy, Organization, Culture and Skills. Its design is based on observations from hundreds of interviews with digital leaders and hiring organizations, as well as the academic literature on digital transformation. Our survey asked digital leaders to self-score on the indicators of our model.
Download the full report in PDF version by clicking the link.