Taking Advantage of AI & Automation
AI and Automation are the flavours of the month right now. So are we all going to lose our jobs to the bots and live in a world where we truly live to live and not to work? Or is this another fad like 3D printing?
We invited Jamal Khan, Managing Partner at Amrop Carmichael Fisher in Australia and a member of Amrop's Global Digital Practice, to share his insights on AI and Automation: How these technologies are changing the market as well as the way we interact with them, seizing the opportunities AI offers and the value of it to the Australian market.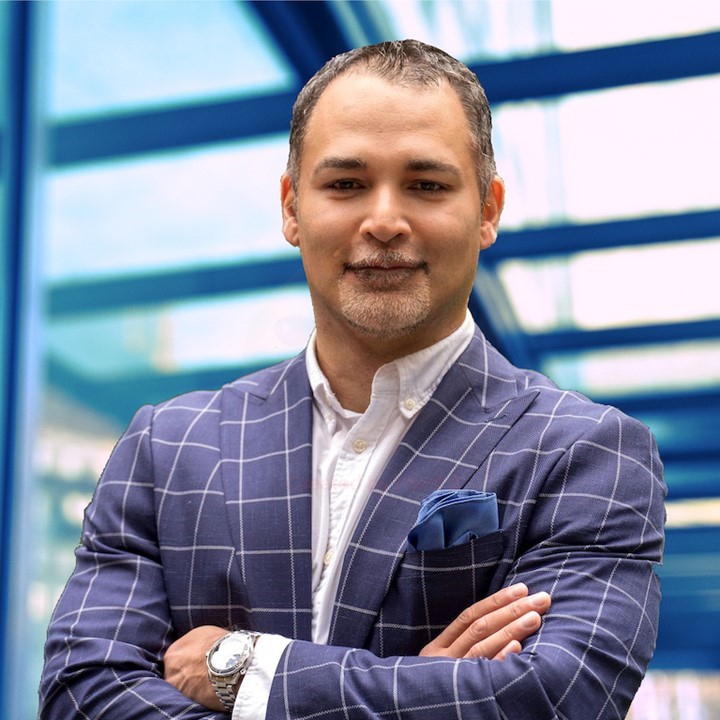 Australian Minister for Science and Industry Ed Husic recently launched a report observing the challenges that Australian businesses are facing on their AI journey. "AI is one of those enabling capabilities that's poised to transform industries, and we know the economic potential is there," Minister Husic said. But seizing that business potential will take some work, building awareness and working across businesses, large and small, to make that a reality. "Australia's got some top AI talent here and we need to scale up this effort for the longer benefit of the nation". 
A colleague recently asked if we had encountered a Chief AI Officer role as of yet – clearly AI and automation are on large corporation's radars. As inflationary costs and challenging market conditions make it harder to make money, automation is being turned to for greater efficiencies and reduced reliance on expensive labour.  
Jobs lost or new roles created?
Augmented reality, automation, bots and AI are changing the way we all interact, the way we work and live. The impact of these technologies on the Australian market is already significant and expected to continue in the future. Research by CEDA suggests that within 10-15 years, up to 40% of roles in Australia could be automated – that's nearly 5 million roles in a workforce of 13.8m! Many of our industrial and manufacturing clients have found it challenging to hire over the last few years. As a result we are seeing a huge focus on automation. Manufacturing jobs are in decline as a result of humans gradually being replaced with robots and machine learning.
Financial Services and Banking is forecast to be hugely impacted by automation, with the rise of bots in areas such as financial planning and customer services. In the years to come will we need drivers when transportation will self-drive? What will all the drivers do?
An article in the AFR recently claimed that whilst there have been recent job losses in the Tech market, for every job lost there have been 20 new roles created. Automation and AI require an army of software engineers, data scientists and specialists with AI skills. The demand for these skills is significantly changing the Australian market. As companies globalise and struggle to find these skills for a reasonable price in Australia, CTO/CIOs are being forced to rethink their hiring strategy and we are seeing it become increasingly common for organisations to have global employees based in the locations they can find the skills needed for a reasonable salary.
What is the value of AI to Australia?
AI should be seen as more than just a business tool. We can put it to work to benefit communities and national wellbeing too. McKinsey has observed that if Australian sectors seize the opportunities provided by AI, between $1 trillion - $4 trillion could be added to the economy over the next 15 years (2019).
The recently formed National AI Centre, a Government body in conjunction with CSIRO, reported that the top three benefits of implementing AI were improved security, greater revenue growth and increased cyber safety. Increased automation of internal processes and improved operational efficiency and effectiveness were also shown to be significant advantages of AI adoption. 
The report found that demand for AI products and services is high with eighty percent of businesses expecting year-on-year growth, thanks to technology-focussed growth strategies. Privacy, security and data quality are challenges to AI adoption, exacerbated by talent shortages in Australia for implementing and operating AI systems.
How will you take advantage of AI and Automation in your organisation? What is your appetite to do this and how ready are you and your organisation to take advantage of the opportunities afforded by this quantum leap in technology?
To find out more please contact Jamal Khan or the Amrop Digital Practice members in your country!
To enable comments sign up for a Disqus account and enter your Disqus shortname in the Articulate node settings.