Personal Governance I: The Cornerstone of Corporate Governance and Leadership
Trust in leadership is an uphill struggle. The business press still carries too many tales of incompetence, negligence or even malpractice. Other reports paint a grim picture of executives whose health, private lives and values are collapsing under the weight of information and work overload. How can senior managers make a change for the better in their own lives and, by association, in Corporate Leadership and Governance?
Strong and sustainable Corporate Governance can only happen if those in charge of organizations can demonstrate solid Personal Governance, argues Fredy Hausammann, Managing Partner, Amrop Switzerland and Member of the Amrop Board Services Practice.
In this 8-part Amrop series, Hausammann sets out the 7 building blocks of Personal Governance. These are concrete, practical and enriching ways for leaders to bring out the best in their teams, their organizations and society as a whole. This first article sets the context for Personal Governance and introduces its 7 Principles as the basis for effective Corporate Governance and leadership.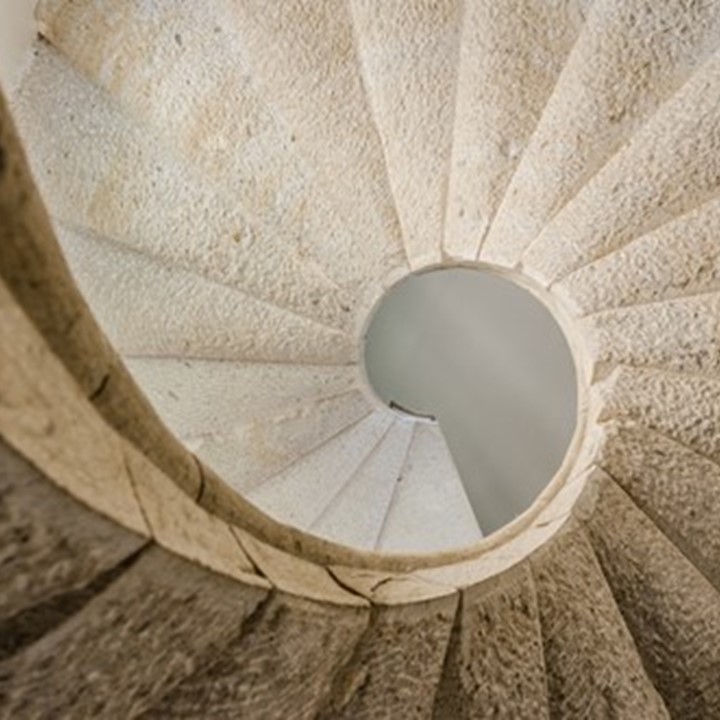 It all starts with ourselves. By establishing a meaningful Personal Mission and set of values. By engaging in healthy self-reflection and continuous self development. By better managing stress, balancing our work and private lives and interests - and ultimately our reputation.
Benefits for Managers
The 7 principles of Personal Governance provide important keys to help managers shape their role. As it becomes ever more of a priority to achieve the best possible interplay between work and private life, the 'orientation framework' provided by Personal Governance can make it easier to handle role conflicts between those two worlds.
And a Roadmap for Organizations
Organizations need to establish the conditions most likely to nourish good Personal and Corporate Governance and create shared responsibility together with employees. Personal Governance coaching is a powerful way to support reflection, learning and personal development.
New Concept, Deep Roots
Is Personal Governance new? Well, given its special characteristics and its close relationship with top management and Corporate Governance, we can cautiously say yes. In recent years, corporate and managerial social responsibility, management ethics and work-life balance have all been talked about at length.
Still, Personal Governance has deep roots. It has a lot in common with Plato's 'self-care.' For Plato, self-care was a pre-condition for moderation in exercising power over others. The theme has also been taken up by Michel Foucault and Peter Senge.
Why Managers Matter
As the financial crisis of 2008 revealed, the behavior of senior managers has central social, socio-political and economic importance. The way in which they relate to their function, their contract, and their company is critical. It is openly monitored and judged, and inextricably linked with Corporate Governance. Not surprisingly, their influence has been repeatedly discussed in the context of top management salaries. The role of companies and management has also been dragged into the epicenter of world events. Are supervisory and executive bodies sufficiently aware of their impact on society?
Personal Governance – Beacon, Contract, Mission
Personal Governance is a conscious, strategic and operative/situational form of self steering and permanent personal development.
Personal Governance is a beacon for the way in which we lead our lives and organize our private CV.
It is a psychological contract with ourselves, implying expectations regarding our actions and commitments.
Personal Governance is aligned with a Personal Mission, one that takes equal account of private and professional goals and is based upon these, as well as our social and or political engagement.
The 7 Principles of Personal Governance
Code of Best Practice
Each principle is equally important in managing our private and professional domains. These distinctive characteristics concern value orientation, attitudes and behaviour.
Life Plan and Goals: A Personal Mission within easy reach, serving as a common thread and 'Leitmotiv' (theme)
Ethical Behaviour: High awareness of their personal value system and ethically-responsible action principles
Self-Reflection: High capacity for self reflection, self assessment and self regulation
Dealing With Stress: Knowledge and recognition of personal stressors (destructive causes of distress [negative stress]) and awareness of the right (work)load for themselves and for others:
Personal Development: developing (self, others) via "éducation permanente"
Personal Interests and Passions: Strong fields of interest and passion outside the scope of his/her professional responsibilities:
Reputation: Alertness to his/her personal reputation and that of his/her company.
Working With the Principles – Adopting and Adapting
How can we anchor the 7 Principles of Personal Governance in our daily practice and behaviour? As we'll discover in our series, the 7 Principles are neither definitive nor conclusive. We should constantly adapt them to our fresh experiences and discoveries, taking account of our personal needs and our current, individual 'reality'.
So the Principles are intended to act as a 'working paper.' They don't all need to be fulfilled simultaneously. In any case, this is impossible. It's a question of balance, taking individual Principles into account to a minimal degree, without creating overload.
What's Next?
So far, we have presented the case for Personal Governance, provided definitions and introduced the 7 principles of a Code of Best Practice. Each of these Principles, with its leading questions and vital signs - will be unpacked in this series. In our next article, we start with the Personal Mission. What does a Personal Mission really mean? What key questions do we need to ask ourselves from a managerial and organizational perspective?
To enable comments sign up for a Disqus account and enter your Disqus shortname in the Articulate node settings.