Omni-Channel Retailing Champions
In Canada, a large and venerable mass-merchant faces a serious rethink in order to evolve its Customer Centricity from 'art' to 'science.' In China, the e-commerce team of a renowned retailer is confused and frustrated by constant changes in strategic direction. Even the best leaders face a host of challenges in the omni-channel race. We set the scene, report from the frontline and present the ideal profile for the elusive 'omni-channel champion.'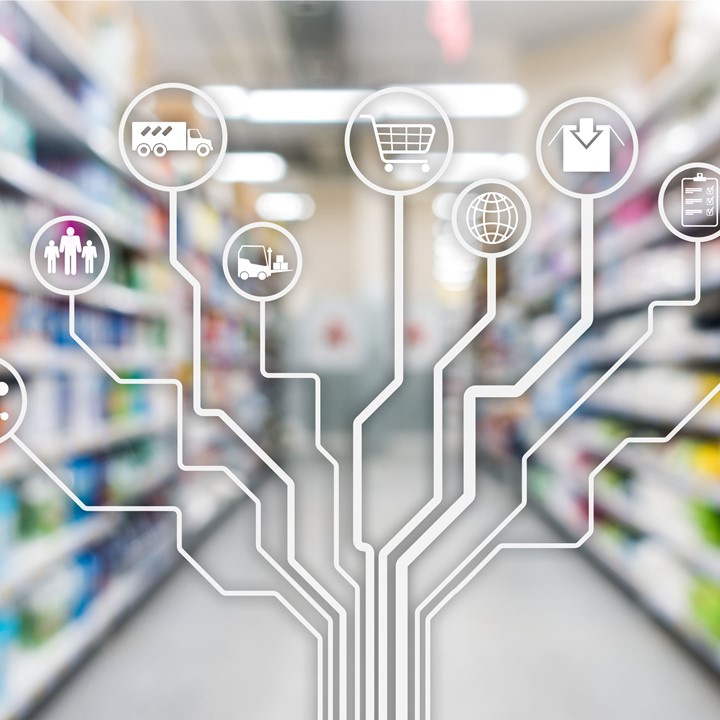 From Transaction to Journey
To connect with all customer journey touchpoints in customer journey, retailers must revisit their functional infrastructure to create a process-oriented, omni-channel engine. This engine (also multi-channel, cross-channel, or no line) is deprioritizing functional goals in favor of an end-to-end, omni-channel mission.
Need For Speed
Many classic retailers still operate relatively separate commercial channels. Almost all are under pressure to change. Yet the transformation typically takes three to five years. The biggest leadership challenge? Basing business performance on process performance, engineering strategic and operational targets, aligning management and employees around customer lifetime value. Make, buy or partner decisions demand specific leadership skills. Where – and how – can these be found?
Needles and Haystacks
Omni-channel champions seek a strong brand, customer focus, a 'done is better than perfect' culture, a powerful employee value proposition and a compensation model aligned with customer life-time-value. Finding them can seem like finding a needle in a haystack. The search strategy needs to be innovative, including less-than-obvious fields.
A 'more of the same' approach can appeal – offering career development via the translation  and broadening of a given role into a larger organization.
Executive search firms need agility, focus and expertise in the field as well as a market position that gives them the best chance of overcoming crippling off-limits constraints.
Talent Management in Action Around the World
Canada - New Paradigm, New Mindset
An $11 billion mass merchant has a rich heritage, multiple banners and a combined corporate/franchise business model. Competition has intensified, demanding reinvention to maintain dominance. Most critical: a customer-centric business model. But this has faced pushback from the organization. The company's Marketing and Digital Leaders talked with Amrop:
Amrop: What does Customer Centricity mean? How does it relate to omni-channel retailing?
Having a single view of the customer, regardless of how they want to shop. We want to be everywhere the customer is – all the time.
Amrop: How do you get customer information? What do you do with it?
We are looking to be guided by the customer before merchandising decisions are made. We want one common customer view that cuts across all our businesses. Earlier we used an anonymous loyalty program, now a similar program attached to a credit card gives us a point of view into each and every transaction at store level and on line. It gives us mountains of information to create a customized/personalized customer strategy.
Amrop: Which customers do you most care about?
It is impossible to create programs that address every single customer's needs. We want to focus on our most loyal customers and then move to other levels – more opportunistic.  
Amrop: What challenges did you face in getting support for Customer Centricity?
As a merchandising-led company, a Merchandising Manager would source product and get it to market. We are turning that concept onto its head, saying: "here is what the customer wants – now go and get it". We needed a rallying cry around chasing the Loyal Customer. Then we translated that into decision making. We have a structural challenge – to ensure that everybody wins with our customer-centric model and we don't erode our franchisees financially.
Amrop: What are the emerging competencies?
Earlier merchants had to get the right feel for the product assortment and used their gut to drive their decisions. Our new world dictates a very different skill set:
Agility
Critical Thinking
Influencing and Negotiation
Broad Business Acumen
Amrop: What does success look like?
Simple – more loyal customers shopping with us more often.
China - Big Potential, Small Talent Pool
The 2009 financial crisis activated a wave of online exploration by offline players in China. Lenovo, Founder, Haier, Suning and Gome, COFCO and Li Ning and Seven Wolves all took the plunge. A new chapter had begun.
Established in China is one of the world's largest traditional retailers. It now faced a typical choice - build its own e-commerce business capability - or acquire. In 2011, it tried the former, deploying an e-commerce head from its global headquarters and hiring an e-commerce team in China. Trouble ensued as the team grew frustrated by strategic turbulence. In early 2012, the project was suspended and the head of e-commerce replaced. Next, the company increased its holding in a local online retailer, making this its e-commerce arm in China.
The profile of the Company's Head of E-Commerce:
Independent, mature and hands-on, an in-depth understanding of China e-commerce and retail
An e-commerce leader: shaping the road map in China in line with global standards and local wisdom
Proven development and implementation of China e-commerce growth strategy,  building e-business in China for e-retailers, dealers or platform owners
Proven skills to develop e-commerce infrastructure and system: logistics, call centers, etc.
Maturity and tact to interact with key stakeholders: merchandising, supply chain, IT, finance, public relations and global central e-commerce teams, etc. to leverage on internal capabilities
Solid leadership capability: team building - coach and grow the team into a fully-fledged organization
Systematic, open-minded communication skills, a high level of business conscience, fit with our organizational culture
Profiling the Omni-Channel Champion
As businesses worldwide reconfigure around the omni-channel model, Amrop's search activity is intensifying. Here are the underlying leadership skills of the omni-channel champion:
1.         Communication
Omni-channel leadership demands dialogue. The omni-channel champion is acutely aware of the problems raised by employees and customers alike.
Technological literacy underpins that dialogue. In the omni-channel environment, the geographical dispersion of platforms and divisions limits face-to-face encounters. Skype, teleconferencing and texting are the norm, demanding stamina, perseverance and skill.
Active listening. Listening for what is unsaid, as much as for what is said, and compassionate, objective analysis enable the omni-channel champion to co-devise the right solution with the team and integrate success (and failure) into learning and innovation.
2.         Decision-Making
Collaborative decision making. Multiple business platforms make for a rich diversity of employee and customer profiles – also generational. Incisive decision-making means sharing and combining different perspectives and experiences – then inspiring and sustaining common movements.
3.         People Management and Motivating
Goal setting. From work psychologists to business practitioners, few dispute the value of goal setting. Omni-channel champions know how vital it is for all team members to share clear KPI's. Yet goal setting in a shifting and ambiguous landscape, as we see in the example from China, is particularly tricky. Under these conditions, too much stretch may harm, not help.
Autonomy is key to ensuring collaboration between employees from different business platforms.Younger generations and new entrants need involvement  in decision making and want to share different techniques to achieve set goals. The omni-channel champion provides room for maneuver, adopting multiple roles – from boss, to coach to mediator and facilitator of freedom and autonomy. Doing so demands self-control, big-picture thinking, and trust.
Fortunately, the omni-channel champion is a strong mutual trust-builder and supports the growing need for individualization in employee loyalty- and motivation-building.
As recognition, self-direction and work-life balance become  equally, if not more important, than pay and promotion, the the omni-channel champion is also an architect. S/he redesigns work processes and performance criteria to suit individual needs and preferences. This requires strengthening personal relationships - beyond the work environment.
4.         Cultivating Diversity and Adaptability
The omni-channel environment not only brings out diverse business platforms, but diverse employees, ways of doing business and cultures. The omni-channel champion adapts and nourishes diversity, due to a sincere appreciation of its value.
Ambiguity tolerance is a further quality. He or she relishes experimentation, and is energized by the multiple variables it raises.
5.         Conceptual awareness and Intellectual curiosity
The omni-channel champion is a superlative strategic thinker – demonstrating high contextual and conceptual awareness. Doing things differently and being open to change and new methods/tasks, whilst preserving the best practice of often-established organizations demands nothing less than cognitive virtuosity.
Authors: Partner Team, Amrop