Digital Agenda: The Øresund Bridge case
We invited Jesper Brøckner Nielsen, Partner at Amrop Denmark and a member of our Global Digital practice, to talk about their new assignment to recruit a Chief Digital Officer for the Øresund Bridge (Öresundsbron) – the combined railway and motorway bridge across the Øresund strait, which links Denmark and Sweden.
Digitization is at the top of the agenda not only for tech companies – and the urgency of Øresundsbro Konsortiet, the Danish-Swedish company which owns and operates the bridge, to explore the new opportunities and tackle cybersecurity challenges, clearly demonstrates it.
Here's what Brøckner Nielsen said: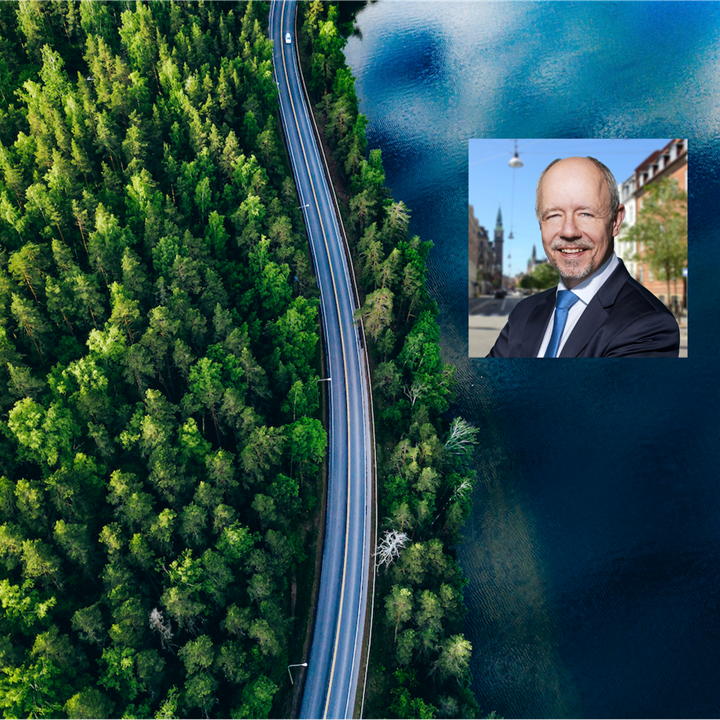 We have been assigned with the task to find the Chief Digital Officer for the Øresund Bridge, and one might think: what does a bridge have to do with digitalization? But, in reality the Øresund Bridge is on an exciting digitalization journey the goal of which is to increase the integration between the two countries it connects, create a unique customer experience, increase the operations' efficiency, and, last but not least, to tackle any existing or potential cybersecurity challenges.
They want to be much closer to their customers and to make it easier for them to get connected, buy the tickets, and cross the bridge. Thus, they're planning on launching a new app and looking for other ways to modernize the process both for customers and internally. It's not just tech companies, which need to focus on their digitalization agenda, but anyone who wants to stay on top of things and remain modern and relevant. Øresundsbro Konsortiet sees that by being part of infrastructure they have opportunities to get closer to their customers – by introducing the apps, the "digital wallet" and they're also looking to introduce software which offers single-system solutions that integrate processes across the business.
Thus, the expectations that they have from whoever will become the company's digital leader, are very different from how IT functions were previously viewed. It's more about having a modern web, which gets constantly updated, and through that they want to become a more modern company generally. Their CDO would be managing a new area, which has not really existed before, and they're very eager to see what's the next new thing coming up for them.
It's going to be much more customer-centric now, and they want to use the big data to facilitate that: if they can see who's crossed the bridge and when, for example, if they've seen a particular customer travel one December and can perhaps recognize that they're travelling to Sweden or Denmark to buy Christmas gifts, they can prepare a personalized offer – such a micro-segmentation is a very new way of thinking and very applicable too in the case of this business.
Through digitalization they'd also be able to work with other businesses more efficiently and become more competitive. On the one hand it's just a very modern way of handling infrastructure, but through that the company also will be able to work more efficiently in procurement – have beneficial deals with vendors and so on.
You can, of course, talk about competition, since one can always take a flight from one country to the other, so it's not just using the opportunities which the digitalization offers, but thinking about remaining relevant through modernization a clustering of offers.
Another crucial factor in embracing the digitalization is the need to increase the cybersecurity measures, which, in the light of the war happening in Ukraine, has only grown recently. The IT security of infrastructure objects, which are high-risk, needs to increase, as well as security against hacking. This is on everyone's mind right now, including the customers.
To find out more please contact Jesper Brøckner Nielsen or the Amrop Digital Practice members in your country!