In today's war for talent, HR is everyone's job
The Cybersecurity and IT Audit fields in Luxembourg are facing significant talent shortage and the ability of the companies to attract and retain existing talent is more difficult than ever. ISACA Luxembourg, an international professional association focused on IT governance, hosted an in-person panel discussion on the subject, with the participation of representatives of Deloitte, RBC Investor Services, Luxair and Spire Global.
We spoke to Gabriela Nguyen-Groza, Managing Partner Amrop Luxembourg, who moderated the discussion on how companies are tackling these issues.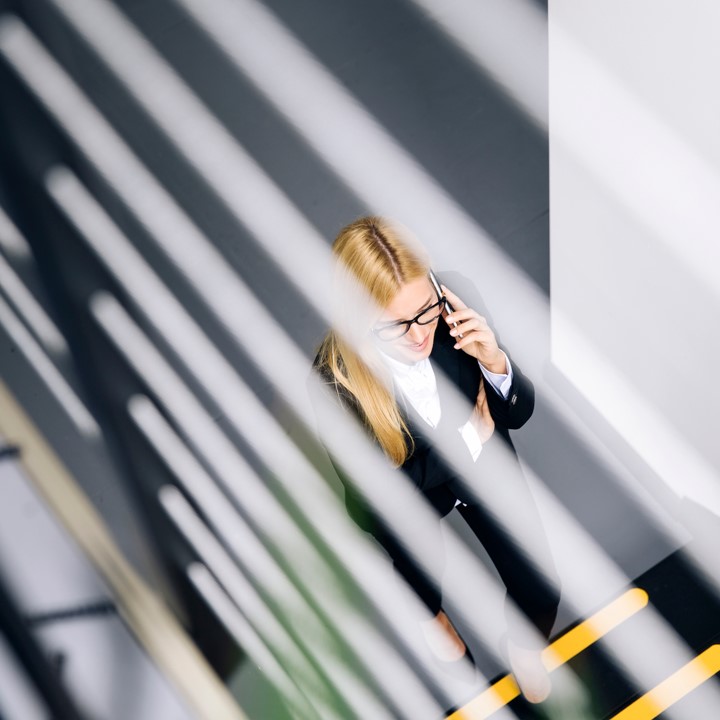 The panel of the discussion you lead is very diverse in terms of the companies and industries they represent, but it appears that some of the problems they are facing are experienced by many industries globally.
Yes, the recruitment and retention of talent, especially when it comes to more specialized fields, has become a global issue. At the same time, each company is facing specific problems based on its activity. Having them voiced gave a good overview on not just the situation in the various IT subsectors, but also in the ways organizations are being seen by their employees and potential candidates.
It appears that organizations are aware of having to try harder when it comes to the recruitment and retention of talent. You asked the participants about their unique value proposition as employers, since they're experiencing the need to really set themselves apart when it comes to recruiting and keeping rare talent.
Some of the companies have a problem with creating a sense of belonging – the employees don't feel like they belong to the organization and don't clearly see a differentiator when it comes to the comparison of their employer and other companies. Therefore, the question of an employer's unique value proposition is very important. Most of the participants talked about their company's values, available trainings, and the fact that their employees can grow professionally. They admitted though that it is still difficult to set themselves apart in this way. Another way they're trying to reach new talent is by having their young employees attend university events and speak to the potential new recruits about their experiences with the company, which, of course, is more personal and has more substance.
You also asked the participants about the ways they're using employer branding strategies to boost their recruitment efforts. Which are the most successful techniques?
The companies are putting a lot of effort towards employer branding as it greatly influences recruitment and retention. Take exit interviews, for example. One panellist pointed out that, once their company realized that people are not being completely sincere during these exit interviews, they hired an external company to call the former employees a couple of months after they had left the company. They have been guaranteed anonymity and that way the company was able to gather very useful insights and adjust their strategy accordingly.
One of the panellists was made aware that on the platform "Glassdoor" (where employees can leave reviews about their existing or former employers) the company had not so favourable reviews. These reviews were mentioned by potential candidates, so the company realized they has an image problem. Of course, this kind of platform mainly attracted employees who had negative experiences. These comments were visibly affecting the recruitment efforts. The company chose to make all their existing employees aware of "Glassdoor" and invited them to honestly review their employer, so that the reviews would overall be more objective and include positive messages from happy people.
The fields which you discussed in relation to talent shortage were cybersecurity and IT audit. How do the companies attempt to attract talents and what specific problems were mentioned in relation to recruitment and retention in these subsectors?
They are, of course, taking part in job fairs and presenting the opportunities at universities, but there is a lot of tension within these subsectors of IT – the talents are scarce. Cybersecurity and IT audit require in-depth specialization and, consequently, the scarcity of talent in these fields seems to be even more significant than in other IT related jobs. And, while people are aware of cybersecurity, IT audit is a sector that's not very well known even among young professionals. It is not a spontaneous choice for a young talent, so the companies really need to try to talk to young people about it and convince them to give it a go.
What issues companies face when it comes to retention? What has changed in their approach and why?
The participants talked about retention largely in relation to leadership. Some emphasized that in these highly technical fields companies need to be very careful about how people are promoted – and about the difference between being a manager and being a leader. A lot of companies do not necessarily make this distinction very clearly. People do not leave companies, they leave the managers. One of the participants mentioned that they're very careful about the way they give feedback to the younger employees, because, in their experience, the younger generation has become much more sensitive when it comes to negative feedback. The leaders are nowadays a lot more aware of the disconnection between them and the younger generation. They are questioning themselves and making real effort to adapt to the new younger colleagues. A few years ago, this would have been unimaginable. New, younger employees had to adapt to the way things were done in the company. This has changed significantly. A few years ago, leaders would sometimes not even ask feed-back from their younger colleagues. Today, they not only do it, but they listen to it and make changes accordingly. This shows a real shift in attitudes.
Another significant change is the shift of the place of HR in the company. 10 years ago, HR was the job of the HR department. Today, with the acute competition for talent, HR is everyone's job. Every employee is participating in his/her way in the recruitment or retention of their colleagues, by recommending potential candidates or simply be being nice and human at work. It's all about people, at the end of the day.
This has probably also changed the way organizations collaborate with executive search companies, right?
When it comes to partners such as Amrop, the collaboration with our clients is very much about leadership development – executive search is only one part of it. The companies take care of their leaders by recruiting good ones and by developing and retaining the ones they have. Recruitment can no longer be separated from leadership in the company – recruiting people is not something you do outside of the organization's daily reality. Our mission is to help you shape sustainable success through inspiring leaders, either by recruiting them or by helping companies develop them. This is crucial in today's unstable world, and it becomes really acute in highly technical sectors, such as IT.
To find out more please contact Gabriela Nguyen-Groza or the Amrop Digital Practice members in your country!