Living Sustainability: An interview with Marcello Cattani, Sanofi Italy
The UN's 2030 Agenda for Sustainable Development is now anchored in corporate CSR strategy worldwide. Not only is there an undeniable moral case for doing business sustainably, shareholders and other stakeholder groups are actively scrutinizing the track record and plans of organizations before doing business with them, joining, or investing in them. And yet the 2030 Agenda contains 17 Sustainable Development Goals and 169 targets. Tackling these is a daunting task. 
We talk with Marcello Cattani, President and General Manager of Sanofi Italy and a winner of the 2021 CEOforLIFE award. How is Sanofi tackling its CSR agenda; what are the highlights, challenges, and lessons learned? He shares his insights with Amrop.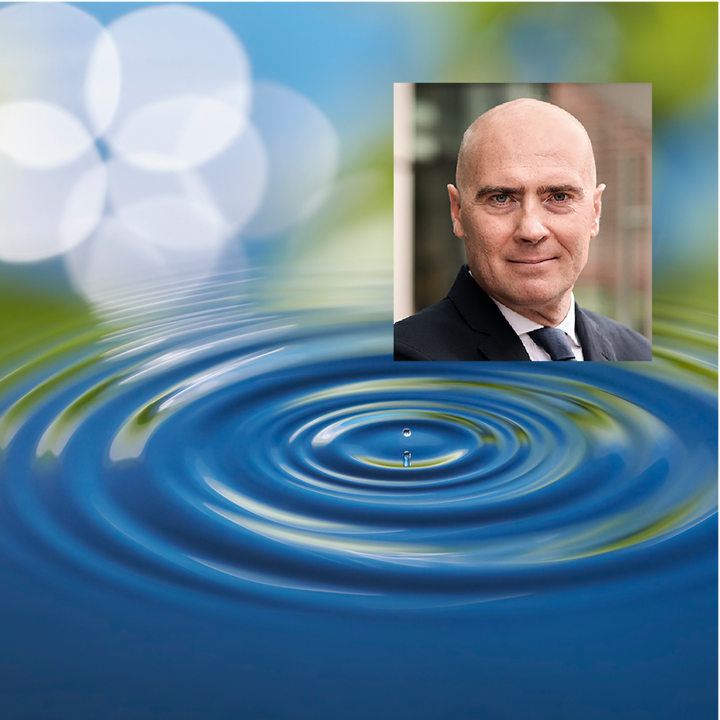 Marcello Cattani has over 20 years' experience in the multinational chemical-pharmaceutical sector at national, European and international level, for world-leading multinationals. He joined Sanofi in 2015 and in 2019 was appointed General Manager of Sanofi Genzyme, the division of Sanofi in Italy specialized in rare diseases, multiple sclerosis, oncology and immunology.   
In April 2020, he stepped into the leadership role at country level. Through synergistic work between the four business units Sanofi operates in Italy (general medicines, specialty care, vaccines and consumer healthcare) he is guiding Sanofi's innovation and growth on the Italian market and its relationship with main stakeholders. He also chairs the steering committee of Sanofi in Italy with the aim of accelerating the path of cultural and strategic transformation traced in recent months by group CEO Paul Hudson.  
Born in Milan and living in Parma, Marcello Cattani has a degree in Biological Sciences with a biomolecular address cum laude and specialization in Chemistry and Food Technology. 
Download the full interview below.
About CEOforLIFE 
CEOforLIFE was born in Italy in 2019. It is a working group of business leaders who want to turn commitment to the UN 2030 Agenda into action.  
Its founder Giordano Fatali is motivated by a quite literal wake-up call. He has said that many people, like him, "are not really living their life to the full, but in a dormant almost unconscious way. They trudge along day in, day out over and over again, doing heaps of activities with no real purpose or meaning." 
As its name suggests, CEOs are key to the CEOforLIFE project. After all, as Fatali says, these are the business leaders with the biggest impact on the socio-economic fabric and its networks. For true impact and positive change, organizations need a new vision along with clear common goals, a forward-thinking agenda and people who share the same values, he believes. He has unshakeable faith in the ability of CEO's to make it happen. After all, "they are pragmatic people, leading small or large groups of people... generating a wave of real change towards promoting and defending life, in all its shapes and forms." 
CEOforLIFE is, amongst other things, a hub that assembles SDG-sensitive and committed CEOs. Its annual meeting program enables these leaders to share experiences and promote projects, ideas and thoughts to stakeholders (institutions, other CEOs, and the media, for example). The annual CEOforLIFE Award is given to those who have set new standards of excellence. In March 2021, 40 CEOs, including Marcello Cattani and Amrop's Annika Farin, were honored in front of a stakeholder audience comprising representatives from institutions, business and the media. 
With thanks to Antonio Pellerano, Managing Partner, Amrop Italy
To enable comments sign up for a Disqus account and enter your Disqus shortname in the Articulate node settings.