Partner Perspectives: Bringing Up a Start-up
Team and timing are the most important success factors, says leadership advisor Günther Tengel (Amrop Jenewein Austria) and jury member of the CASH Start-up Competition. Even the best idea is doomed to failure if the timing is wrong. And the longer the founders stay on board, the better.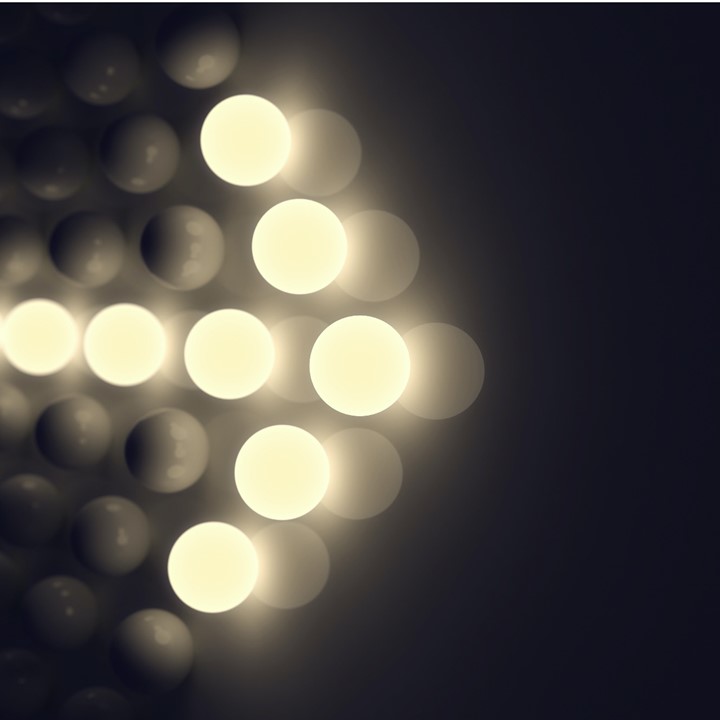 Interview by Dagmar Lang originally appeared in Cash Magazine on 12 March, 2021
CASH: What distinguishes start-ups from traditional companies?
Günther Tengel:  Start-ups are under 10 years old and considered innovative in terms of their product/performance, business model or technology. Two thirds of start-ups are formed by teams and they create on average 10 posts at foundation stage. Other characteristics are flat hierarchies, a more casual atmosphere and, above all, a high level of dynamism.
What do start-ups need most?
Boxer Mike Tyson once said "everyone has a plan until they get punched in the face" - the same goes for start-ups. Start-up teams need to be flexible and adaptable, because those punches to the face are sure to come.
What are the important success factors?
In the world of capital, there are some simple rules that also apply to start-ups. It's always a matter of trends: a growing, fast-moving market is always better for start-ups than slower or shrinking segments. It's always better to define target markets as clearly as possible rather than plunging straight in. If you look at 100 start-ups, you get 100 stories. Some were successful, many failed. But you will never get a clear answer as to why.
Nevertheless, this is the question that founders, investors, dreamers and especially envious people ask themselves most often?
You'll most likely get closer to the question if to pick out the 10 most successful and the 10 most unsuccessful start-ups. There are five factors that play a significant role: the idea, the team, the business model, the financing and the timing. A study by Bill Gross, who founded the incubator Idealab and has since accompanied 100 start-ups, states that the two main success factors are timing and team. It is important for the team to find competent, intelligent, innovative, but above all team-capable teammates of whom a certain proportion can also grow into leadership positions. Otherwise, the founding team needs replacing too quickly. Good timing means finding an idea that is "a low hanging fruit" but that no one has yet implemented and that is "dormant".
An example of this?
Airbnb – many thought the idea was absurd but the timing was absolutely perfect, and still, imagine Airbnb over the past year and a half. The most brilliant idea can fail if it comes at the wrong time. If, for example, cocooning is now becoming a theme, then it must now be mapped out; five years ago that would have been completely out of place.
What matters less?
Business model and financing. You can adapt a business model; financing can also be secured later on.
What are the ideas for the future?
Our lives, as we have lived them over the past decades, have now been completely blasted backwards. Nobody knows what's going to happen over the next two years. Look at Hervis and how many pieces of training equipment they sell for home use. This may or may not last. The question that no one can answer is: will we want our old life back once the problem of vaccination gets solved? Or how much it will change? Nobody knows that at the moment!
How well can working with a large company work for a start-up?
A start-up can only work if you leave it as a stand-alone. I agree with Markus Ertler that the best way to kill a start-up is to integrate it into the Group. A start-up can only work if the founders stay on board for as long as possible. The biggest danger for start-ups is the phase during which the founders hand-over to employed management, something which starts to happen with 200 to 250 employees. The management certainly has a different culture than the founders do. And then there are the investors who, at a certain point, directly govern the employed management over the heads of the founders. Where the three cultures best fit together: those of the founders, managers and investors, this is where start-ups are particularly successful.
What do you expect from our competition?
Cool start-ups, new ideas and contacts with the base, because for me, the most beautiful thing is the light in the eyes of the founders.
Günther Tengel is the Managing Partner of Amrop Jenewein and Chairman of Amrop CEE.
To enable comments sign up for a Disqus account and enter your Disqus shortname in the Articulate node settings.