Partner Perspectives: What are the pillars to build a successful career?
"The pandemic acted as a catalyst for changes that were already underway in the world of work."
Maria da Glória Ribeiro, author of "People With Talent, Like Us", shares some clues on how to build a meaningful career.
Interview by Link To Leaders, October 12, 2020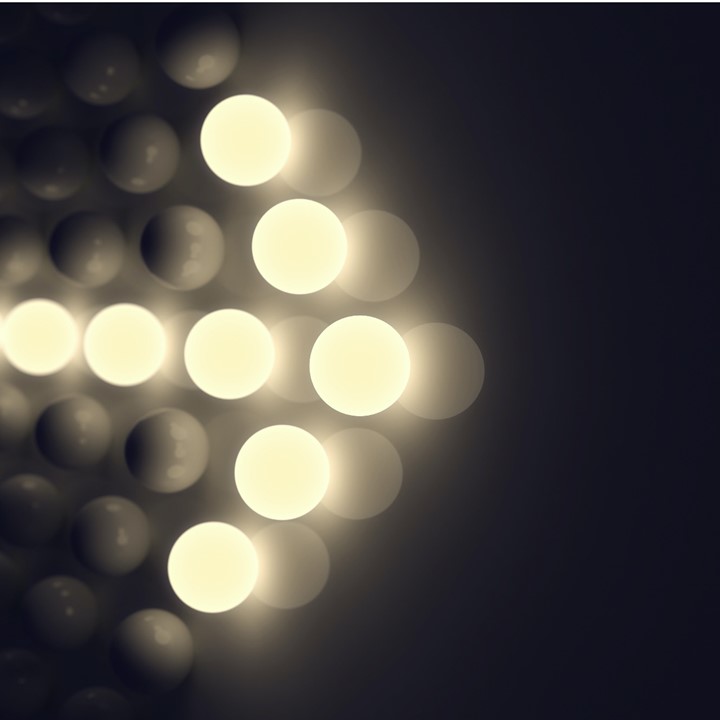 A specialist in leadership and talent management, Maria da Glória Ribeiro is the Founder and Managing Partner of Amrop Portugal. With a Masters in Psychology from the University of Porto, and specialized in business organizational development, she has more than 20 years' experience in strategic consulting and organizational behavior. She is called upon to evaluate, guide and recruit talents for companies from diverse professional sectors. She has been recognized as one of the main Portuguese headhunters by Nancy Garrison-Jenn, author of The Global 200 Executive Recruiters.
Her most recent book "People with Talent, (Like Us)" has just arrived in bookstores. In this interview, Maria da Glória Ribeiro talks about the ten pillars to build a successful career, the characteristics of today's leaders and how careers are being affected by the pandemic.
People with Talent, Like Us, is your most recent book. What led you to write this work?

This book was written as a result of a challenge, a proposal of the sort I had often received before. I accepted in an attempt to share a little more of my professional experience; the learnings I had gathered personally during the processes involved in supporting hiring organisations and bringing out the best in their people, and from the professionals from different fields who crossed my path an executive search consultant.
Do we all have a talent?

Yes, because there is a correlation, and it's almost always a direct one, between talent and the ability to accomplish a certain task or endeavour. With this in mind we can conclude that each of us has his or her own talent(s). So it's worthwhile addressing the task of documenting, training, learning, in short, improving our talents to positively influence the outcome. By developing talent, we can successfully achieve our own goals. We will be influencing our own lives, preparing to face the challenges of the future.
What pillars should we follow to reach our professional fulfillment? Is it personal?

We must be able to take advantage of all of our potential and more than that, we must be able to develop it. To achieve this, we have to position ourselves. We musn't let trends, which are often arbitrary and follow fashions that have no foundation, drag us into realities that have little or nothing to do with our essence. It's essential to have human integration, that is, to be able to think by ourselves and for ourselves. Each of us is a sea of ​​experiences, experiences and conjugations. That's what personal fulfillment is: personal.
Do today's leaders have or acquire talent?

Leaders must be prepared and trained to absorb reality, looking to the future and the vision for their organization; this means setting goals without losing the global vision. They need to implement a strategic thinking model that is both specific and human, because in social and human relations too, the theme of sustainability is essential. It indispensable to achieve balance in the medium to long term. The leader must be prepared to manage a complex correlation of knowledge and objectives and to manage teams in a way that is flexible and always sustainable.
In this sense, both talent acquisition, in the sense of adding value to development areas, as well as developing and adapting internal talent, are fundamental tools to stimulate and reinforce continuous organizational development. Investment in talent acquisition and development is essential to attract, retain and motivate employees, to achieve the best performance and, as a result, the organization's objectives.
We are in a transition phase. What we previously considered "normal" or part of our routine, we see today as having enormous value, including the power of freedom. How are careers being affected by the new pandemic? What will not be the same?

The pandemic was the catalyst for the changes that were already underway in the world of work. It is undeniable that humanity is entering a period of profound and rapid change. And if we really want to create an era of abundance, we will have to learn to think differently, disruptively, and feel comfortable taking risks and learning from our mistakes.
It was known that many functions would either disappear or be transformed and automated. The pandemic has accelerated this whole process, as has already been noted. As soon as they can start making decisions, leaders will start to act, they will take the tools they may have at the advisory level: digital transformation consultants, tech specialists, the people who can help them develop technological solutions to optimize businesses going through robotization and digitalization.
I believe that the big strategic thinking, which we could even call futurist, will happen now. I believe that all these functions, which were so easily "transported" to people's homes because they are absolutely transactional, will be replaced by digitization, by the appearance of artificial intelligence, which is increasingly accelerated and integrated into day-to-day life and which will, therefore, link all transactional functions of organizations. For leaders, following this path is inevitable, with the respect they must obviously have for every element of their headcount, but with the focus on tomorrow, because whoever does not do this will inevitably disappear as the world doesn't stop, and is moving faster and faster.
People will have to reinvent themselves and start thinking about the future. Those who don't get tired of being able to stay at home and calmly do the tasks they previously did in the offices, must consider that, in the near future, those tasks may no longer be "human", they are too transactional to continue to survive in the current framework.
What challenges do companies face today in finding talent?

The rapid digital transformation will compel leaders to understand that the future begins today and can't be postponed, and this will impel them to develop and apply technology to solve humanity's great challenges. I am convinced that people must reinvent themselves and start thinking about the future now - they need to understand that part of their professional skills are human, emotional, intuitive, and further away from being replaced by artificial intelligence and digitization.
This future requires resilience and agility on everyone's part, and tolerance and generosity on the part of leaders; everyone must work together to be more resilient and more open to change - in order to achieve a connection, a way to help them to have new ideas to address and solve new problems.
Many people confuse talent and gifts. What are the big differences?

A gift is something we're born with (or not). Being sensitive to rhythm, sound and music, for example, is to have been born with the gift and sensitivity to an area that will give us advantages. Can someone with this kind of gift have competitive advantages in the music world? Certainly yes, a priori. However, everything will depend on multiple stimuli, circumstances and factors that will influence the construction of the person, his or her personality and profile.
If the hypothetical person born with this gift works, develops and strengthens him- or herself, it will transform into talent. People will no longer say that s/he was born with the gift of an ear for music, but that s/he is a talented musician. The stimuli and circumstances that frame the formation of our personality or way of being are many, and very different. However, it is up to each of us to carry out the self-analysis and inner reflection that allows us to have self-knowledge and self-mastery to enhance, expand and transform all our skills and gifts into talent.
What qualities are needed for a successful career?

For each person there is an answer, depending mainly on the individuality of each. Based on my experience,  I can however indicate the characteristics and capabilities most in demand in the business world: strategic vision and planning; leadership and coaching skills, that is, help and support for the improvement of the group in which we operate; entrepreneurship and focus on results; priority management; the ability to interact and team work; flexibility, agility and mobility; commitment, and making an effort towards continuous improvement.
Should strategies for building a professional career be learned at school, or is it experience that gives us the tools?

Strategy is a way of thinking about the future that is integrated in the decision-making process, based on a formal procedure that articulates results. This may seem like a somewhat elaborate definition, but in practice it implies that we have the right vision, means, decisions and attitudes to get where we want to be.
Logically speaking, it is a big and indisputable advantage to have followed recognized training from a prestigious university. Having a structured start will give us a lot of credit in the eyes of others, as well as security. But it's also important to note that there are businesses or other organizations that are real schools. They provide practical and effective experiences, based on theoretical knowledge acquired in the academic world, which are impactful and fundamental for our evolution going forward. We can find several examples of excellent companies in various sectors, from consumer goods to banking, consulting, industry, and so on.
As a rule, access to this type of positive, educational institution is linked to the success of our previous stage: the better and more accredited our basic training, the more likely it is that our first experiences in working life will be carried out in a favorable environment, and hold promise for the future. In short, everything influences us in building a professional career, we never stop being influenced by the social and professional environment that surrounds us, and to which we belong.
The idea that we have to seek out our luck seems intuitive. Why is it necessary to train people for that?

Fortunately, recent communications have insisted on the fact that luck is not a phenomenon that we find by chance, but, on the contrary, one that results from persistent searching and personal effort. As a child, I remember at one point thinking about the maxim of an 'elite force': "fortune favors the bold". I was always sure that this was right. Anyone who works towards luck and strives to find it can always find it.
Every day, we need to prepare the conditions to find luck or, equally, the future we want. Of course, there are various kinds of external conditions and circumstances that we can't predict and control, but we must try to do everything to get to the point we want. Even though we may have met with bad luck or may have to overcome the most unlikely obstacles.
Being in the wrong job can often be mistaken for a lack of ambition or interest. When does someone realize that it's time to change profession?

There are, and can be, any number of reasons, setbacks or unforeseen situations that lead to the need to change. Circumstances that may be impossible to control and cause a feeling of frustration and incompatibility. In these cases, moving is undoubtedly the most appropriate decision. Several such examples may be completely out of our control. When there is a feeling of disconnect between our ideals of society and life, for example. Or an incompatibility between what we desire and the objective or mission of our organization or company.
Or when there are people in the organization who really disturb us. This can be a boss (or someone else on a higher or even lower hierarchical level). Someone with whom we don't identify, with whom we conflict, in a way that is expressed or supressed on a more or less permanent basis.
Even when we're doing very well in the organization, we may want more. We feel we could move forward better, or just faster. Or even because we would like to be part of a larger company, one that has more exposure or is better known. Or, on the contrary, because our well-being and achievement would be better served in a smaller organization, where there is more focus on a specific dimension, where as a rule there may be room for the emotional relationship we're missing, even professionally.
Do we still have the mentality of accepting 'fado', the luck that happens in life, or do new generations have a new vision?

There's no point in waiting for something to happen to us. Let's not forget that being lucky takes a lot of work ... Luck, when we find it, is the result of a resilient and daring quest. Good luck must be created. It largely depends on ourselves. We need to prepare the conditions for opportunities to arise.
Fatalism, fate, a lack of luck, these are all unacceptable concepts for people who seek to be better and prepare for personal fulfillment. It's commonplace to hear: "This is how I've always been", with the implication, "so there's nothing to be done". This fatalistic attitude destroys any improvement dynamic.
We invent more or less conscious ways of getting rid of the problem. We create justifications for inertia or for postponing the action ad aeternum . Until the opportunity is lost. Sometimes there is a fear of change. This is something unique to human beings. However, there are many exercises to improve our ability to face the unknown and help combat this fear. Self-preparation will minimize the risk of change/luck. We need to study the new environment we're facing as best we can, so that we can meet it more safely.
Is it possible to be successful personally and professionally?

For many people, this is a very complicated task. It is common to meet people in whose life histories failure is very much associated with the inability to combine life's various dimensions. They don't seem  able to simultaneously reconcile the pressure and focus of professional life with the desirable, balanced moments of (necessary) leisure. Worse still is the case of those who don't coordinate their time, energy and soul power between professional commitments and family members, or otherwise.
There are several circumstances it can be challenging to reconcile, even if these have different levels of intensity and importance: sports or artistic activities, for example, or belonging to gatherings or other groups, or a number of other interests and tasks that complement and fulfil us.
To reach this combination, we must be able to take advantage of all our potential and, more than that, be able to develop it. Only then will we have the tools to build our own personal and professional fulfillment. By this I mean that we will know what we need to know, or change, or simply adapt, so that we're prepared to present ourselves and, in fact, be different or optimized, depending on what we want to become.
People should not neglect strategic thinking when it comes to combining the professional and personal dimension of their lives. They must be very hard-working, organize themselves and try to set out moments or periods of their daily lives that are their own. They must master their own time and build their emotional and leisure space as they see fit. It's true that we all have very tight and highly-conditioned schedules, but it's essential to make better use of the time we have available. 
What advice do you have for people who are starting their careers?

Tenacity, determination, determination, resilience and self-motivation are probably the best tools to achieve our goals. As always with the execution of any task, we have to make an action plan, but of course, first of all, we must know where we want to go. What we want to achieve. What means we have at our fingertips. Only then can we develop an action plan and improve those elements that we know are insufficient to achieve our goals as people, social and professional beings. We cannot simply let life carry us along.
Achieving the differentiation of our existence is a fundamental step towards the perception of success and, often, success itself. For this to be possible, it becomes essential to be able to think for ourselves, have a unique thought. From there, we will always find a place in society that will be more suitable for us, more tailored to our personality and, therefore, best adapted to our way of being. In this way, the role we want to play in society, as well as our ambitions and aspirations, will have a much better chance of being achieved.
Quick answers:

The biggest risk: Lack of courage.
The biggest mistake: Imitating and parroting what is good for others.
The biggest lesson: People's ability to reinvent themselves.
The greatest achievement:  Accomplishment and happiness.
Read the original interview here (in Portuguese)