Personal Governance 3: Ethical Behavior
Ethics has become a common word in today's business lexicon. But what do 'ethics' actually mean for you, as a leader? In Part 3 of our series, we take a journey into the Second Principle of Personal Governance. In this tour of the often-confusing ethical landscape, we provide signposts for Leaders who are seeking to do – and be – 'the right thing'.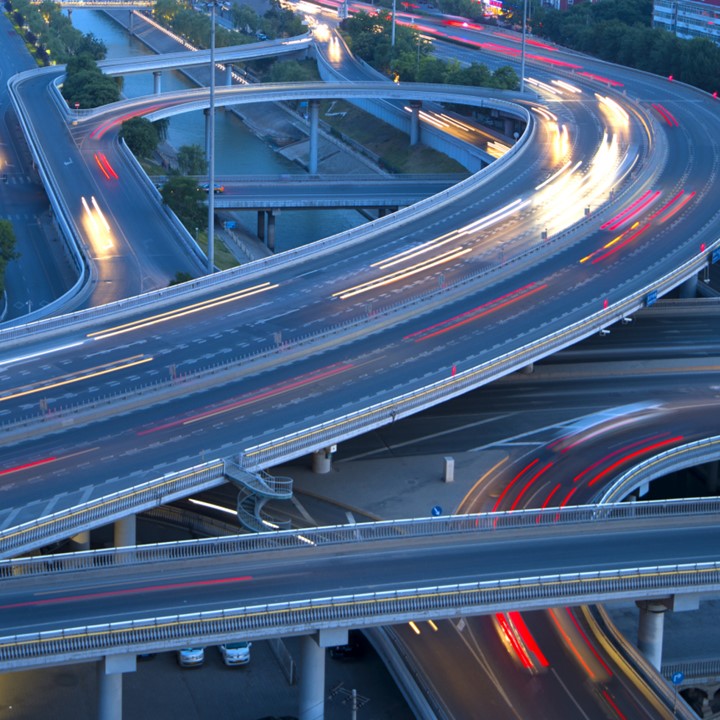 3 Inner Voices Help Us Decide
When making a decision, our "inner observer" is ever present. A personal comparison with moral customs will also be a decisive factor. So, too will be our sense of what is right - felt ethics. As an extension, perceived felt ethics – our awareness, perception and opinion of someone else's ethical 'aura' and behavior will influence our judgement of him or her.
2 Core Ethical Approaches Dominate
The first is responsibility-driven ethics: considering the collective implications of our actions, in light of the situation. Secondly, conviction-driven ethics: following our ethical principles in a strict way, irrespective of that situation. Business life means walking a tightrope between the two. However, responsibility-driven ethics, because of the room for maneuver it allows, fits well with Personal Governance (but must never lead to 'whatever-ism').
Ethical Norms Must Prove Their Worth
For any economic ethical system to gain acceptance and respect, it must be based on norms that can be reconciled with commercial interests. Ethical behavior has to bring sustainability and value to the table. Any business behavior that conforms to a set of ethically-accepted norms and customs must also serve as a badge of quality.
An Ethical Formula:
Innate Conviction + Personal Value System
How to navigate? Based on many encounters with leaders, Personal Governance combines reasonable behavior, and ethical integrity, supported by a fundamental ethical position. Yet establishing that takes effort - ethical behavior can only be effective when it stems from an intrinsic conviction. And that demands personal value concepts. Only with reflection and work on the ethical theme, taking a long, hard look at our personal value orientation, can these be crystallized and installed.
Vulnerability Can be Transformed Into Ethical Leadership
However solid our Personal Governance, we need to be prepared for pressure from social collectives, special interest, or otherwise influential groups. On the other hand, as a strong ethical practitioner, we can turn the situation around. Far from being vulnerable to pressure, we can start to exercise considerable influence in an industry, economic sector or geographical area. We can proactively and powerfully put this 'ethical construction zone' to use in ways that may even satisfy many of the demands made by moral sceptics.
Ethics Are Also About Ego
Deep in the bedrock of our ethical construction zones, and linked to our innate conviction, lie intrinsic motivational factors. The desire for social recognition and harmony, for example, or the fear of falling victim to other people's immoral behavior. In fact, our intrinsic motivation to behave ethically is influenced by a subtle interplay of ego tensions and ideals, reputational factors and power. Of course, ego should never be allowed to rip the ethical fabric. But when we realistically factor ego into the equation, moral behavior can spread to a broader spectrum of economic players – including rational egotists.
Even then, the work is never done. If ethical norms can be captured in codices and communicated in oral and written form, they can become paper tigers without constant nourishment. Norms only live when captured in the way people walk the talk. So ethical standards must be endlessly communicated, tabled, checked, revised and re-internalized – especially given relentless competition with goals, circumstances and priorities. It all begins with ourselves.
Taking Our Ethical Bearings is Essential to Build a Robust Platform
The nucleus of Personal Governance is an awareness of our own values and ethical behavioral principles. In the full article you will find steps to examine yours, in a concrete and personal way. Deceptively simple, these steps actually demand a serious, personal examination of a theme you may never have tackled before.
The first and most fundamental question: "When was the last time I had to deal with my own ethical standards? What course of action did I choose?"
Next: "With whom did I discuss the knowledge, insights, grey areas and fields for development, and what kind of ethical principles did that lead to?"
Taking your bearings is best done with a trusted advisor: a personal coach or assessor, for example. And it is a regular, or situational review (for example, connected to the Annual Life Plan Review seen in Principle I), conducted to secure transfer into practice.