The Amrop Digital Interviews: Steve Meynen, Belgium
"I'm not afraid to open doors in order to grow my business!"
Steve Meynen is a Partner at Amrop Belgium and a member of Amrop's Global Digital Practice.
We spoke to him about his extensive experience in the IT industry, growing businesses from scratch, developments, and requirements of the rapidly developing digital sector, collaborating with VCs in the SaaS subsector, and not being afraid to "put his boots on and get back into the mud" to get things done.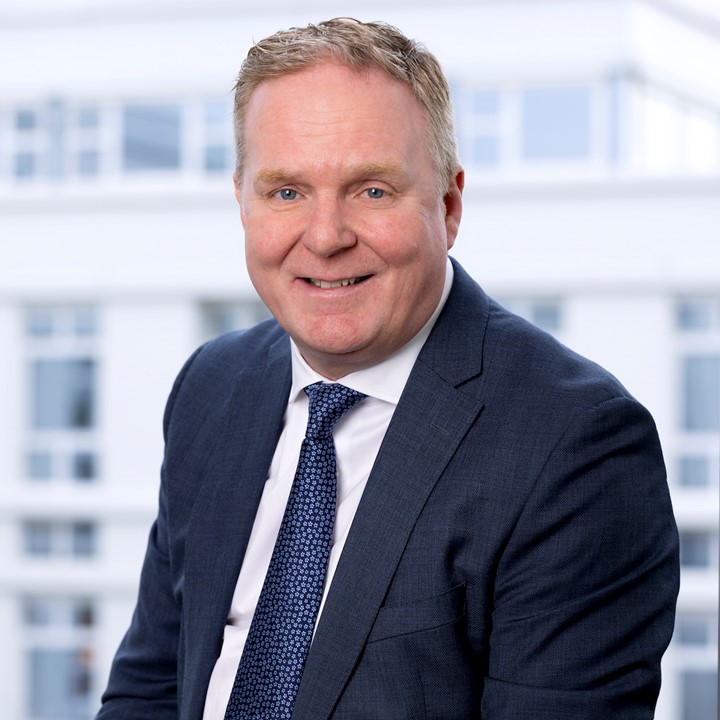 Q: Can you talk a little about your professional experience prior to joining the firm and how it has helped you shape your career with the company?
A: I have a background in economics, and I have always been working in either sales and marketing roles or as a CEO. In my previous job, before I joined Amrop, I was the Chief Commercial Officer worldwide for a Belgian company Awingu (now acquired by Corel Corporation), which I joined at a very early stage of its lifecycle. It's a software company which operates in the field of virtualization, a competitor to Citrix. And in my role as a CCO I was building the business from scratch for more than seven years. I was working closely with our end customers and partners who would sell the solution for distribution in different countries. I was developing the business – from Australia to Brazil until we sold the company in June last year. So, it was originally a startup, which became a scale-up, and was then acquired by Corel Corporation (now Alludo).
Before that I was working for Ingram Micro – the world's largest software and hardware distributor, which also offers lots of services. I started out and worked as a sales director for the first three years, but for the other seven years that I was with the company I was the managing director – the CEO of the Belgium and Luxembourg entity, which did 500 million euros in revenue. The job was to build bridges between vendors like Microsoft, HP, Acer, Lenovo, and others – altogether around 75 brands – and the resellers in Belgium and Luxembourg of which there were about 4500, among them large B2B and B2C players. So, all in all, I've done mainly sales and marketing roles, always in the IT industry, which means that as a search partner I'm focusing mainly on the digital sector, and, since I have a SaaS background, I'm also looking for venture capitalist opportunities.
Q: How did you make the decision to join Amrop?
A: When I decided to leave Awingu, I started talking to the managing partner of Amrop Belgium on a regular basis to see whether there were any interesting opportunities in the market. I had already got to know Amrop earlier as a candidate, so I reached out again to have a talk about my future possibilities. And then, at a certain point in our discussions, the managing partner turned the question around, and offered me to take part in growing the business of Amrop in Belgium. I have always very much enjoyed working on business development – I'm not afraid to open doors, because when you work for a scaleup that's what you always need to do. And when the door is closed, you try to get in through a window. And that's what's similar when it comes to both business and recruitment, as you always have competitors which are large, like the big recruitment companies. And I think Amrop is a very strong challenger in this market. So, there are many things that I like and that are exciting for me in this field, so I decided to take this step, though I didn't have any experience in executive search previously. I've worked in the field now for a couple of months and I like the exercise of calling candidates, getting to know them, and talking to them about Amrop. People have asked me about my motivation of taking the step into something relatively unknown for me, but it makes perfect sense. I have a very large network, besides, every seven to ten years I like to press "refresh" so to speak and do something new. And I believe that executive search brings a lot of value – you bring people together. In fact, it really changes people's lives, right? When you help someone towards a new professional opportunity that best suits them, you impact them a lot. I like that and the business development aspect of it very much.
Q: And, on the other hand, you really need to figure out what the company you're recruiting for needs at the stage it's in, at that specific moment.
A: Yes, it's crucial to bring the needs of the company together with the right kind of capabilities of the candidates, and to find the right arrangements in it. I see the executive search job as something that can bring a lot of value to these companies. And it's also an opportunity to meet interesting people, find out about exciting businesses. Having been on the other side, I know the problem of trying to find the right people, which is sometimes difficult. So, when a company can get the right professional support on that, it's extremely valuable.
Q: The Belgian market has its own specific features. It's a small market, so you probably very often need to look for candidates internationally, right?
A: Yes, it's a small country, and lots of decision-makers, the headquarters of the companies present in the market, are often located outside of Belgium, which means that we're often looking for international candidates. I'm also looking forward to focusing on helping scaleups, SaaS companies. Their style of business is typically like what I've done in the past myself – they start growing, build some reference cases in their own country, and then they try to do something in the surrounding countries. If that works, usually the next big opportunity these companies are looking to embrace is the US market. Then they need to hire some people there locally, but it's very difficult to manage those people, because they are far away, and they need to work on their own. In my experience, finding good people in situations like that is tough. So, that's what I want to do within Amrop – and Amrop's having the strategic partnership with JM Search is great for building those bridges.
Q: When you consider leadership positions in the digital sector, startups, SaaS companies – what qualities are you looking for in a candidate? How specific does their technological knowledge need to be? Perhaps there are more important qualities, while you can learn some of the technical details along the way?
A: It usually depends on the maturity of the company. In general, I would say that if you work in the IT or the digital industry, the only constant is change. It's also a very competitive market. So, there are a lot of new inventions popping up, lots of new technologies you need to onboard. Sometimes small companies go very fast, so if you want to work in this challenging environment, you really need to breathe technology, to be interested in it and understand what's happening. If you look at the cloud evolution - for example, Microsoft managed that very well. Before their new CEO took over, they were selling hardware, and now they're a cloud company, and they're doing great. Same goes for Amazon and Google. So, there's a lot of change happening, and if you want to work in the business, you need to be very agile, since there's constant change. And then, depending on the maturity of the company, if you're working with a scaleup, you need to be independent and you need to be entrepreneurial. When I joined a scaleup, nobody helped me, I had to do it all by myself, book my own flights, really put my boots on and go back out in the mud. It's like building a plane while flying – constantly trying something out, and, if it doesn't work, changing it – fast! So, there are the startups, the scaleups, and the more mature companies. And, depending on the type of company, a different leadership profile might be needed – if you're a scaleup, it means you already have some good business, but you now want to make it bigger, so you need somebody that can make some process improvements. In the beginning, at the startup stage, there are no processes – everybody is just doing what they think is best, but as you grow, you'll need some processes. I've seen some great people join companies at the startup stage, who, after a couple of months have said: no, that's not for me.
So, it's crucial to find the right person for the right phase the company is in.
Q: In your experience, can the same people grow and adjust to the different stages of the company, or do companies always need new leadership as they move through the stages?
A: It depends on your flexibility, but it can also be the same person – if they don't mind that it can be shaky in the beginning, that they need to do everything by themselves. But what I typically see is that there is an evolution within the company, and they do need someone else to move the company towards the new phase. And it's also what you see when a VC steps into a company which is developing quickly. Usually, when there's a growing SaaS company, for example, the VC wants to have more control over what's happening as they've put their money in it. So, quite often they request that some positions are filled in a specific way. They might ask for a new CFO because they want somebody who understands their business and is also able to report back to them in the way that they want to receive the information. Sometimes they request that a new CEO is placed in the company to grow the business, because a lot of these SaaS companies are initially built by very creative people – inventors, technical people, who have had this excellent idea, but they're not always the right people to bring the company to the market. Sometimes they look for CCO in their own home country, like the US, for example.
Q: You said working with VC will be one of your areas of focus.
A: Yes, having experience with SaaS, VCs are very often interested and want to invest in them, but also want to change the management team. So, I believe that this is a natural development, and I've already visited a VC in Belgium, which has two roles in a tech company that they're investing in and want to fill in. It's natural that they want to have more grip when they invest millions, so that's a very logical, currently very active line of work for me too.
Q: You are now also a member of Amrop's Global Digital Practice team which brings together specialists from Amrop's offices around the globe with deep technology and digital knowledge and sector experience. What, in your view so far, are the main benefits of being part of the Global Digital Practice?
A: As I've recently begun my journey with Amrop, it is very useful and valuable to hear out my colleagues, to listen to them share their best practices and to better understand what makes them succeed in the business. It's a learning curve for me. It's great to have regular calls with them, and to also be able to reach out individually to them. While I've worked within the SaaS environment before and have extensive knowledge of the field, Amrop Belgium doesn't yet have a lot of references in the SaaS world, so it's great to work within a network where there are references from other areas, other countries. It's a big group of experienced people, we share ideas, but we also share opportunities. Also, it's possible to bring in external expertise from other countries to help – all of which, I believe, makes us stronger as a company, there is strength in this group.