The C-Suite Sustainability Struggle - Part 2
Given the revolution in sustainability, the pressure on organizations and persistent ambiguity, it's hardly surprising that the role of the Chief Sustainability Officer (CSO) has swollen to almost unmanageable dimensions. It is marked by fuzzy mandates, crossed reporting lines and multiple demands.  
In Part Two of our special report, we take the role as our starting point.
If the CSO is only part of the answer to the sustainability challenge, it is still an essential part.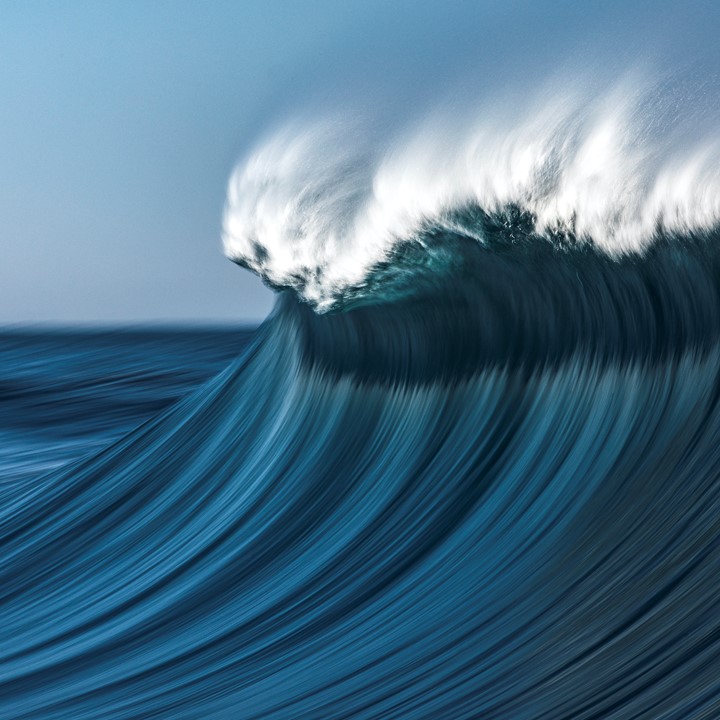 Sustainability is a universal business concern
Sustainability is no longer limited to large multinationals in high impact sectors. All firms have the potential to change the status quo and the responsibility to find ways of doing it. ESG reporting now extends metrics to mid- and small-caps, covering a wide spectrum of industries in developed and emerging markets. 
Coverage used to be patchy for lower-profile firms, less regulated industries, and emerging markets. The number of companies covered by major ESG score providers tended to range between 1,000 and 10,000.  
In 2021, Moody's Analytics moved to close the gap by launching its ESG Score Predictor, an analytical framework able to expand coverage via a wide spectrum of ESG and climate risk metrics across large-, mid-, and small-cap firms. The tool, it says, spans a wide variety of industries across both developed and emerging markets.  
Until recently there were also gaps in the literature about the exact relationship between social responsibility and performance. The authors of an academic paper wanted to settle the question. So they analyzed 53 articles and concluded that social responsibility "directly and positively affects financial performance, and this impact increases as a company's ESG scores improve."* 
The CSO is rising but still needs feet on the ground
The positive effect of sustainability on the bottom line is reflected in the presence of the Chief Sustainability Officer (CSO) in boardrooms, and in the strengthening links between CSO, CFO, investors, strategy and capital allocation.  
This means that today's CSOs not only need a head for numbers, but they also need the grit and gravitas to operate confidently in the C-suite, hardwiring sustainability into organizational strategy and corporate governance.  
However, the CSO must also inhabit the front lines of organizations. This means that the newly elevated CSO role must not swing too far from its origins: it cannot be run from the boardroom or corner office. Macro to micro navigation is needed to be a systemic force for change. It takes a head for heights and feet on the ground, facilitating conversations with functions and divisions to capture the modus operandi of the business and its culture. Moreover, for sustainability to become part of the organizational mindset, strategies and initiatives need to be developed with and for end users, rather than imposed from on high.  
It is finally time for a clear CSO role description
Designing a role architecture for the CSO (or equivalent) reveals a profile comparable to an octopus with a brain in each limb. The best are specialists in their own subject matter and deep generalists in getting to grips with their environment. They explore, evaluate and innovate. They speak the language of legal and finance, communications, HR operations and IT. In the full report we unpack three role dimensions that hiring organizations need to consider: 
Tasks: the most relevant leadership activities in two core, inter-related areas: business transformation and inter-personal leadership. 
Knowledge: domains requiring first-hand subject knowledge or an ability to talk credibly with departments for whom this knowledge is core. 
Experience: the most common provenance of sustainability executives (previous corporate, technical and sustainability roles), and sub-areas. 
To this we can add the spectrum of external stakeholders illustrated in Part One of our report. 
The CSO must personify wise and purposeful leadership
The CSO role is ambiguous and complex. Mastering the key leadership tasks, content knowledge, and role experience are not enough to navigate today's ambiguous and contradictory environment and drive long-term value creation. The role needs a fourth dimension: purpose. 
For several years, Amrop has been researching and innovating in the domain of wise and purposeful leadership. Our work began in 2018 with a landmark study: "Wise Decision-Making: Stepping up to Sustainable Performance."  Focusing on the factors within a leader's scope of control, we proposed that sustainable performance required a shift in attitudes and behaviors.  
Smart decision-making may be commercially viable short term. But it will not meet the needs of future generations. Indeed, over recent years, breakdowns in thinking have caused widespread damage: financial, reputational, societal and environmental.  
Wise decision-making raises the game. Smart leaders become wise when they address business dilemmas in a holistic way, taking a broader socio-ethical and environmental perspective. Wise leaders do not just create vital economic value, they also build more sustainable and legitimate organizations. They do not just make smart or reasonable choices; they make responsible choices. They foster shared value in line with a clear organizational purpose.  
Our study found that leaders were struggling. For example, only a third could be relied upon to stop or adapt a decision if evidence indicated it was flawed.  
Building on this extensive groundwork, Amrop has developed a Purposeful Leadership Model. This is a holistic approach, balancing a leader's individual, socio-environmental, and business purpose. It is associated with five competencies and mindsets: vision, courage, integrity and authenticity, learning, empathy and accountability. 
Embedding sustainability in the organization takes careful engineering
Embeddedness begins with organizational culture. It radiates to board evaluation and composition. It is reflected in C-suite compensation systems. It infuses talent hiring, development and retention. And as employees inevitably bump into pressure from cost-efficiency and sales targets, signal spotting systems and feedback loops need to be part of the fabric of the organization.  
Culture: The organization's DNA will make or break its sustainability agenda. The sustainability mindset and practice must be linked to the vision, values and principles that employees are expected and helped to follow. All leaders and managers (not just the CSO) must set the tone. Not only exemplifying wise and purposeful attitudes and behaviors, but facilitating the way in which socio-environmental dilemmas are surfaced, discussed and resolved.  
Board/C-suite: How well does your board embrace diversity of thought? What value do its members really attribute to sustainability and ESG criteria? What beliefs underlie their position (for example, "the primary objective of business is to satisfy shareholders"). It is important to identify zones of tension and/or consensus. Questions also surround how purposeful leadership or equivalent indicators are built into board evaluation and hiring. 
Reward systems: C-suite compensation and KPIs deserve keen attention. KPI-setting for CSOs should reflect their wider strategic role. Alberto Lopez Valenzuela, author of The Connecting Leader, draws a line directly from ESG reporting to executive pay:  
"As metrics evolve, expect to see ESG become more embedded into financial reporting. As the pressure mounts, and as more investors demand greater ESG accountability, it'll become harder for businesses to justify refusals to bind ESG rhetoric to action — and action to executive pay." 
Leadership talent strategy: How can the Board develop its coaching and advisory function to optimize the quality of leadership of its top executives and CEO? Furthermore, as we've argued, sustainability efforts encounter numerous blockages in practice. Even the Board has noble ambitions, employees can encounter pressures surrounding cost efficiency and profitability. CHROs should therefore embed Purposeful Leadership (or equivalent criteria) into talent selection, assessment and development. Beyond formal structures, informal learning must be cultivated by healthy feedback loops. Finally, employee performance measures and KPIs need integration into goal-setting — reflecting sustainability strategy beyond short term, commercial considerations.  
Where do we go from here?
Every organization now has the responsibility to install a culture of sustainability. More than simply paying lip service to a department carrying its name, sustainability is in the DNA of today's best leadership teams. They provide the frameworks to integrate it into the way their organizations think, decide and behave. 
At Amrop, we have long believed that today's ethical, ecological and societal challenges call for executives who are not just accomplished and smart, but wise and purposeful. Using our Purposeful Leadership approach, we help our clients to build sustainable organizations. We advise CEOs and Boards and provide coaching and mentoring programs to help you deliver on ESG objectives. 
Let's talk about how we can help you create a culture of sustainability and wise leadership.
Missed Part One of the C-Suite Struggle for Sustainability? You can find it here.
*Coelho, R., Jayantilal, S., Ferreira, J.J. (2023). The impact of social responsibility on corporate financial performance: A systematic literature review. Corporate Social Responsibility and Environmental Management, 30(4), 1535-1563.