Thinking About Yourself Less
Oana Ciornei, Amrop's CEE Region Chair and a member of Amrop's Global Digital Practice, took part in the 2023 Forbes Romania reINVENT Summit – "Inspirational Stories. Collective Action", which brought to the stage the most important voices of Romanian business
In her talk, Oana spoke about the importance of serving others both as a personal choice and within large organizations, and the deeper meaning of the seemingly counterintuitive prospect of 'thinking about yourself less'. Here is part of her talk: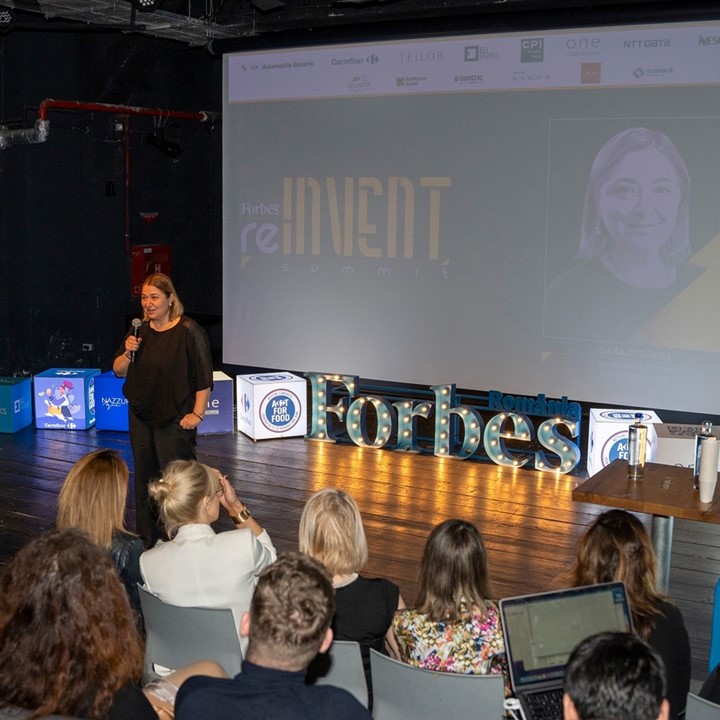 "I was born and raised in a village in Transylvania, and I chose to study computer science because I saw it as my chance to escape. My conviction was that communism was a zero-sum game where for one to win, the other had to lose, which made people only think about themselves, destroying the sense of community.
Through education, I was able to get out of the village, but I never took the village out of my heart. I started my career at Coca-Cola in Timisoara immediately after finishing college (studying computer science) and loved every day of the almost 10 years I worked there. I started in IT, moved on to strategic group projects, and ended up in Human Resources. Some have told me that I reinvented myself in my career, but I felt it was more like a journey, project after project.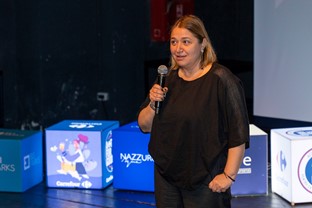 The impact we make on others' lives, the importance of serving others, prioritizing their needs and well-being, and developing a deep connection with those around us are crucial, whether in a multinational company or entrepreneurship. I believe this should be a daily concern for each of us.
Thinking less about yourself does not mean that you never have time to get to know yourself. In Greek philosophy, 'know thyself' is considered one of the most important commands, playing a central role in the moral and spiritual development of the individual. The pandemic has brought us face-to-face with ourselves, turning us towards introspection and self-analysis.
Once you discover your true nature, you can come to a better understanding of the world and your place in the context in which you operate. This self-knowledge can lead to an authentic life, where your values, beliefs, words, and actions are in line with your true aspirations.
By doing so, you can find your own way to help others. Because there is no ready-made recipe. Some do it through kindness, others through intelligence, empathy, strategic vision, extraordinary determination, the power of example, or vocation.
We live in a world that too often glorifies individualism and self-promotion. Too many leaders are focused on their personal brand and 'what's in it for me'. Thus, the idea of not thinking so much about yourself may seem counterintuitive.
Personally, and professionally, I am blessed to have all the people I could wish for around me: family, friends, colleagues, former colleagues, my mentors, and the heroes from my books. And my luck is that today, through my profession, I can give something back. After all, you don't give from what you have but from what you are.
Altruism in Leadership Advisory
As we navigate through our personal and professional lives, we can benefit greatly from this altruistic mindset. When I made the transition from a corporate role to entrepreneurship, it was a challenge to maintain my motivation, overcome fear, and build a business that was sustainable while fulfilling my life's purpose. However, I discovered that by focusing less on myself and being there for others, unexpected opportunities arose that helped me in ways I couldn't have predicted.
For instance, we conducted our initial interviews at a hotel where the owner generously offered us space until we established our office. And one of our portfolio clients unexpectedly emerged from someone I assisted with a project years ago. Moreover, the largest contract we secured came from a relationship I built with someone I advised on their career path before they became a middle manager.
Every individual's behavior is driven by a story. By comprehending the script of those around us, we can establish a deeper connection and discover the person behind the title.
How 'thinking about yourself less', and how 'knowing yourself', can help one become a better Digital Leader, especially in the face of AI and automation
Tech leaders have a clear advantage in the 21st century, as technology has become an essential part of our lives. To leverage this advantage, digital leaders must understand how technology can drive change and create value for all stakeholders. This requires the ability to communicate effectively with all stakeholders, inspire employees, and foster a culture of innovation and sustainability. By doing so, tech leaders can drive change that benefits everyone and builds a brighter future. Embracing humility can help leaders to connect with their teams and increase their willingness to collaborate. As a leader, it is your responsibility to have a positive impact on the lives of those around you.
With digitization being a priority for every organization, it's important to note that AI algorithms will know more about us if we don't practice self-awareness and apply the Socratic "know yourself" command. Digital leaders who have a strong sense of their free will create a culture that encourages learning, resilience, feedback-seeking, and inspiration.
Thinking about yourself less will help you also to become a Purposeful Leader. You will resolve ESG dilemmas systematically and skillfully (e.g., 'health vs wealth'). Being an ambassador for ethical, responsible, and sustainable digitization will increase your credibility within the community/industry. You will create a greater impact by driving the organization and the wider business community towards new levels of moral excellence.
I want to thank Forbes Romania for their very kind invitation and opportunity to share my experience!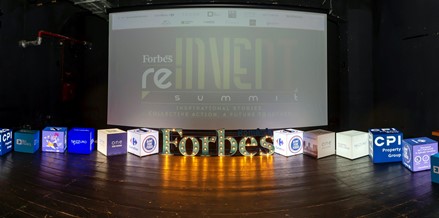 To find out more please contact Oana Ciornei, or the Amrop Digital Practice members in your country!