Amrop's Digital Practice Grows With New Consultants
Amrop's Global Digital Practice combines deep sector knowledge with local market expertise, backed by global resources and integrated cross-border key account management. The Practice is constantly growing and has recently welcomed four new members:
We asked all four of them about their sector experience, as well as plans and goals for entering the digital sector, given the current situations in their respective local markets. Here's what they said: 
Steve Meynen, Amrop Belgium

Having worked in the IT industry for over 25 years I always had commercial or CEO roles. I led a company which had some 4000 customers and 70 vendors and hence I by now enjoy a very large network which is very useful working for Amrop, given that our business is all about networking and helping people move forward. I typically see in business that the only constant thing is change. So, when I see announcements about companies laying off people, I always think about the pendulum at work … First comes the momentum for growing the business and employing large numbers of people and you will need people holding the specific qualifications and leadership style to lead the company through this stage of its development. Yet later on, when you might have to reduce the number of employees and to optimize cost, it's not necessarily the same type of leader who can and shall perform well in such a context. 
I believe I can bring added value to customers having such types of needs in the IT sector, for my extensive network will enable me to open the right doors and to have the relevant conversations. I indeed will have the opportunity to speak to these companies and to find out what their needs, plans, and future strategies will be. Lately you hear more about hiring freezes of large companies, and often the underlying message is that the company is going to look at the costs; and yet, at the same time, change is still often happening at the higher levels of the companies, and they're also now, in the aftermath of COVID-19, often accelerated their digital transformation. I also see a lot of young companies – start-ups, scale-ups, especially in the SaaS world, are currently growing, and, at a certain moment, they need more governance within the organization. They need to hire people who would bring more structure, and, once again, those are different kinds of leaders – the entrepreneurs, which had a really great idea and were able to grow the company fast, and the other type of leader you need to bring in to create more structure. I believe I'm well-equipped to help these companies with that. 
İrem Yüksel Göğüş, Amrop Türkiye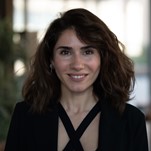 The technology sector has big potential in Türkiye. Türkiye has an average age of 33, which is very young compared to European countries, where the average age is over 40; thus, we really are early adopters of technology in Türkiye, despite the somewhat volatile economic situation. People are enthusiastic users of social media and are generally excited about new technologies – and Türkiye is an 85 million people country. There are start-ups developing, and there is a lot of activity in the gaming industry, SaaS, E-commerce, and online food delivery. There are large telecommunications companies, which we're looking to engage with in the future, and which have been and continues to be sources of candidates for us.
Prior to Amrop, I held the managing partner role in Boyden Executive Search, where I developed a diverse client portfolio including multinational companies, local conglomerates and cross-border assignments across various sectors and am very enthusiastic about working to develop the technology and digital sector in Amrop Türkiye and Azerbaijan, for which I am also responsible, further.
Ebru Esmen Mete, Amrop Türkiye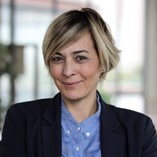 Over the last two years I've been mainly focused on working with positions in e-commerce and digital-related positions in retail. In Türkiye our focus is now on refreshing our networks, because the country is developing fast and e-commerce and digital banking sector especially is requiring more technical know-how, there are many new positions and new demands. These positions are mostly to do with product management, which has both technical and business strategy aspects. I'm working with companies which are now developing more customer-related technologies and are looking for people to help them develop digital strategies.
Prior to Amrop for 13 years I held the Executive Vice President for Human Resources role in one of Türkiye's largest holding companies, active in eight sectors - automotive, e-commerce, technology, media, construction, hospitality, energy and entertainment; it had over 300 companies and more than 50,000 employees, where I was also a part of the executive committee with the Chairman and the Group CEO. Before that I was in charge of managing all the HR functions in two SaaS companies, which has contributed to my deep understanding of how to structure a technology company and how to manage people as a resource in these environments.
Anna Sikström, Amrop Sweden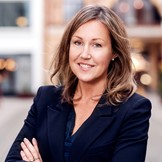 I joined Amrop at the beginning of the year, and prior to that was working for Volvo Group for about 14 years, where I held management positions, including CEO and CFO of Volvo Group Connected Solutions and Director Investor Relations. I have also been part of founding a couple of start-ups in the cleantech area – sustainability and the entrepreneurial way of working is close to heart.
In my last position for the Volvo Group I was heading the global organization for digital and connected services for Volvo Group's customers, covering the global digital offers of brands such as Volvo Trucks, Renault Trucks, MACK Trucks, UD Trucks, as well as Volvo Construction Equipment, Volvo Buses and Volvo Penta engines. I had been part of establishing the organization a few years earlier including building the global structures to develop and operate the technology stack. Part of the scope was also Volvo Group's venture capital business, which invests in scale-ups related to new technology supporting the Group's business. During my time at Volvo Group I was lucky to be part of the transformation of an industrial product-based Group becoming more solution-based with the help of digital solutions.
When it comes to my projects at Amrop I'm confident that I can help our clients on their transformation journey, big industrial players as well as smaller scale-ups, in need of Board and management reinforcement. Clients in various segments with an increasing focus on for example SaaS business models, IoT based solutions, AI, cyber security and/or connectivity, would all be very well connected to my own area of expertise. I thrive when getting the opportunity to work with engagements where we make a difference that enables transformation and growth.   
To find out more please contact the Amrop Digital Practice members in your country!