Be the Catalyst: 8 Ways for Directors to Be a Positive Force for Change
Spurred by shareholder activism, emphasis on shareholder value enhancement and the imperative to be a responsible corporate citizen, the demands on CEO and Board are becoming stringent. However, in many cases, Boardroom practices do not meet today's demands. What can independent directors do to participate effectively on the Board?
Should Independent Directors stand still, remain passive and not rock the boat? Or should they act as true catalysts for change? How can they concretely exercise effective participation on the Board? Through its well-established global search practice for Board Directors, Amrop has learned how Independent Directors have overcome the hurdles.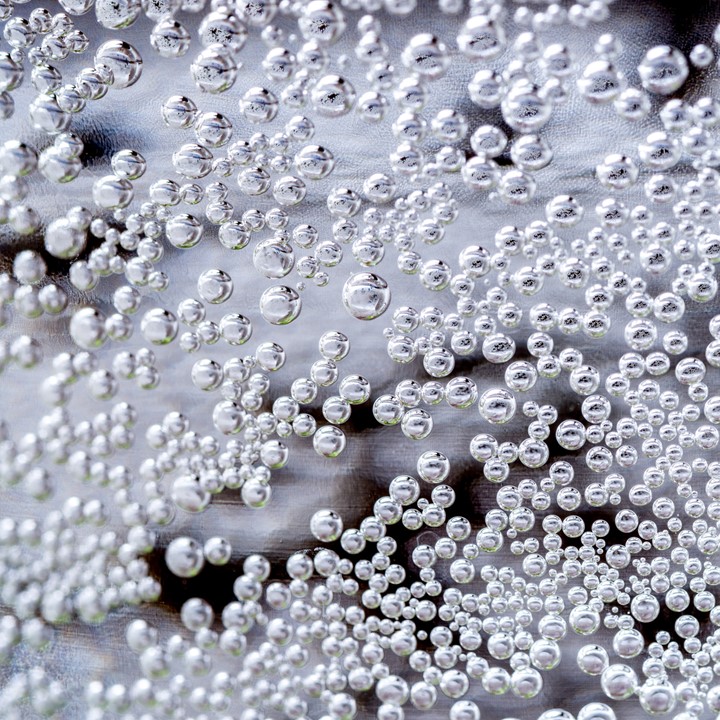 8 ways for Independent Directors to truly embrace their mandate as Board Catalysts
1 - Actively Create a Shared Purpose for the Board
Directors often lack consensus regarding their accountabilities to stakeholders or even their 'raison d'être' as a member of the Board. It is important to create a shared purpose that finely balances shareholder interest, long-term growth and the reputation of the organization. By debate and consensus through dialogue, a framework can be created for this shared purpose, minimizing the pursuit of individual agendas.
2 - Ensure Board Agendas are Consistent with Business Priorities
Boards need to feel comfortable with Board agendas. Balance is key, here too. Whilst past performance reviews and discussions around legal and administrative compliance are vital, strategic issues: product and service innovation, the performance of key people, budget prioritization, industry trends and overall financial structure must be on the radar and the weight of agendas equally distributed. Independent Directors should prevent Board agendas from becoming the "CEO's agenda" and act collegially to achieve equilibrium between current operation, industry dynamics and future growth.
3 - Speak Up and Build Alliances
Conscientious Independent Directors can create change in governance practices by speaking up and encouraging others to do the same. An individual may not want to feel exposed in a group. They may adopt a passive stance, and an inexpertly facilitated group will allow them to remain there. Through forming a Governance Committee, issues can be brought out in an open and candid environment - and all voices heard.
4 - Seize Opportunities
For an Independent Director – mergers, acquisitions, spin-offs, restructuring and CEO succession are all good opportunities to inject new ideas, enhancing the collegial effectiveness of the Board.
5 - Meet the Depth and Breadth of Management
It is not uncommon for a CEO to present the same company executives at each Board meeting. Independent Directors should ask for opportunities to engage in an in-depth dialogue with the breadth of top management.
6 - Review Strategy – Not Just Results
An ideal way to create engagement opportunities is to have a frequent review of strategy – a "how are we doing" dialogue focusing on a selected critical aspect, achieved by ensuring that each Board agenda contains that discussion. Yet, how can we ensure that we are having the right discussions and drawing the right conclusions? Mistaken assumptions of parameters outside the company's control are all-too-frequent causes of gaps between projections and performance. The presence of the executives involved in strategy preparation enables a direct evaluation of their ability to anticipate and analyze trends, regulatory, economic, social or technological, and impact on the business. Independent Directors can assess how well their Board-level colleagues are willing and able to process the information, and take the initiative to have strategy review dialogues, bringing their breadth of knowledge to the Boardroom.
7 - Encourage Offsite Meets
Many companies conduct an annual Board meeting offsite. Is it enough? A change of venue to an offsite location can help create a welcome shift in the dynamics of Board interaction. The opportunity to informally mingle with other Directors, as well as meeting the entire group of executives, leads to valuable and unexpected insights.
8 - Do not be a Solitary Soldier
A solitary independent voice on a Board is all too easily stifled. It is therefore important to ensure that the Directors designated 'independent' really are. When joining a Board, check the true 'state of independence.' It is important to work collaboratively with fellow Directors and enlist their endorsement of optimum corporate governance.
In conclusion:
It is not always easy to disturb embedded paradigms and deal with resulting defense mechanisms and it is tempting to quit at the first signs of stress. Resilience is helped by remembering that a greater impact can be achieved on the bus than by stepping off and criticizing from afar. Independent Directors who have persevered and objectively worked with top management, as opposed to micro-managing top management, have ultimately delivered value. As in every other situation, the Independent Directors' leadership skills and strong interpersonal capabilities will ultimately prevail.
Authors: Partner Team, Amrop India