COVID-19 An Industrial Evolution? | An Interview with Chris Connor, AAPA
In Amrop's continuing study of how COVID-19 is affecting business worldwide, we speak to a captain of American industry. Chris Connor is CEO of The American Association of Port Authorities, whose members shepherd more than $2.6 trillion of cargo annually through 130 north and central American ports. Shipping and trade has in recent months experienced an unprecedented shockwave but the prospects for a bounceback are good, says Connor, thanks to his industry's pragmatic, problem-solving DNA.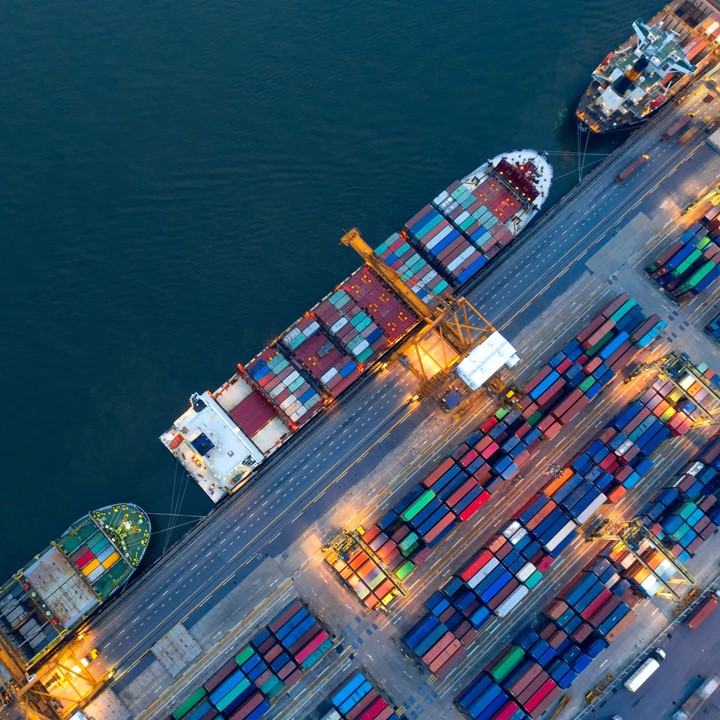 In his current role as President and CEO of the American Association of Port Authorities, Chris Connor guides the organization's public policy initiatives and convenes industry leaders to create and sustain valuable economic opportunities. He liaises with federal agencies including the Department of Transportation and the Department of Defense as well as federally elected officials to drive policy-making.
He also provides his expertise as a corporate Board Member. As a National Association of Corporate Directors Board Governance Fellow, he lends deep operational knowledge to both rapidly expanding established organizations and start-ups. He sits on the Board of The Pasha Group, a privately held diversified global logistics and transportation company, and offers strategic leadership as Chair of Xylyx Bio's Business Advisory Board.
Emerging From the Pandemic Science (and good logistics) are the future
Key Messages
The different rates of development of COVID-19 around the world have caused sustained yet uneven operational challenges at ports:
As supply and demand from different markets has fallen out of synch, normal flow has been drastically disrupted. Port leaders are concentrating less on systemic change to logistics, than on crisis management.
Healthcare and banking will emerge better and stronger from the crisis — also in reputational terms:
Biomedical, healthcare and pharma will do well not just in terms of economics, but reputation, given their strenuous efforts to resolve the pandemic and quite literally 'save the world'. Science may well become the new aspirational career for school-age children. Banking acts as the store-front for central governments around the world in their efforts to put liquidity into the system through aid packages in low interest loans.
The virtual workplace will be a boardroom topic
Adaptation to virtual communications platforms has been swift. These cannot replace the spontaneous interactions that spring from free circulation around a physical space, and binding contracts will prevent office space from being freed up overnight. However, the benefits of virtuality are clear and 'where work gets done' is set to become a strategic agenda item.
Female national leaders have been the examples
The leaders of New Zealand, Norway and San Francisco are forward-looking and courageous, making the tough decisions on time with a sense of human dignity. As a result, the trust in leadership in those countries has received a massive boost. For their less-exemplary counterparts, the opposite also holds.
Scientists will acquire new value as leaders
During the pandemic the most inspiring headlines have been driven by pharmaceutical progress. The unprecedented trust in science, fostered by its pivotal role during the pandemic, will fuel a demand for leaders with that profile. Doctors and engineers will likely be sought-after by hiring organizations.
Look to the hardest-hit sectors to find the best leaders for what's next:
For hard-hit sectors looking to refresh their leadership talent, hiring from lateral, high-performing industries may be a tempting strategy. However if those industries were natural beneficiaries of the crisis this approach will be flawed. Instead, the focus should be on the leaders who have had to take the toughest decisions. The port sector's logistics professionals in particular have shown pragmatism, resilience, and caring - qualities that organizations will prize going forward.
Globalization will forge the path towards recovery
Despite a 30% drop in port traffic, industry insiders believe the irrepressible groundswell of world trade will drive a comeback. The globalization genie can't be put back in the bottle and has created considerable wealth around the world. As a result, current setbacks will likely only be temporary.
Private industry in the US has stepped up to the plate
In the absence of a coordinated federal response, US industry has proactively invested in worker protection and created a strong reputational platform. Maintaining this positive currency will depend on how it sustainably manages a congregated workspace post-lockdown. Pharma, in particular, has distinguished itself in placing people before profit, restoring faith in the sector.