COVID-19 | An Industrial Evolution? An Interview with Chunyuan Gu, ABB
As the COVID-19 lockdown in China was the first to ease, the world watched keenly for lessons learned. Meanwhile, a new balance between executive role experience and competency is emerging. When everything is difficult, when wicked dilemmas accumulate and decisions are needed quickly, past experience in an industry vertical matters less than agility. If agility, particularly digital, was already a key leadership competence pre-Covid, many predict it will take center stage in the aftermath.
China's experience of the pandemic also brings certain cultural differences into focus. Are people in the region prepared to give up more personal or commercial freedoms on the understanding that the protective arms of government, and certain businesses, will be around them? Similarly, will digital-savvy Chinese consumers more readily welcome the integration of AI into new products than their European counterparts, where personal data protection is increasingly valued?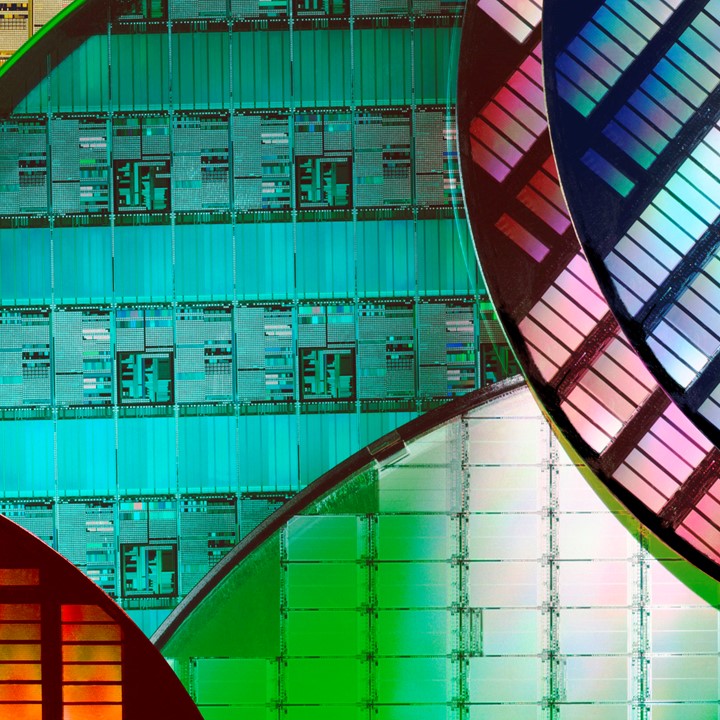 Key Messages
ABB supports a variety of industries with its cutting-edge robotics and other engineering products. With his roots in engineering and a 20-year track record in this leading multinational, Dr. Chunyuan Gu brings a rare combination of insights to the COVID-19 picture: a pan-regional track record, deep technical expertise and sharp customer focus.
In this interview he shares his perspective on an industrial evolution already underway pre-Covid, and which the crisis is rapidly reinforcing. He confirms that digital transformation is being accelerated by the pandemic, at least for companies who embrace it quickly enough. Paradoxically, some inefficiencies resulting from restrictions on movement may lead to more efficient digital processes in the future.
But digital, however pivotal, is only one aspect of a rapidly evolving picture whose colors COVID-19 has intensified. Globalization and localization questions may require some organizations to examine their entire strategy, their culture and value chain, as well as the leaders at their helm.
Dr. Chunyuan Gu joined the Swiss-Swedish multinational ABB in 1989 as a Senior Research Fellow at the organization's Corporate Research Division. He has since played a key role in strengthening ABB's leadership in robotics, and developing its business in China and the AMEA region. After a number of senior positions in robotics and innovation at ABB, he moved into general management: as Managing Director of ABB China, President of the AMEA Region (Asia, Middle East and Africa), and member of ABB's Group Executive Committee. He has also served as Chairman of the Board, ABB China Ltd.
1 - COVID-19 has accelerated digital contact, and it's a one-way street.
Digital meeting platforms were already replacing much face-to-face contact pre-COVID-19. The current experience will likely accelerate the trend. Executives and organizations worldwide will be re-thinking just how much office working is necessary. Even if humans in general may have short memories and a tendency to revert to pre-crisis behaviors, there's no going back for industry, once it has adapted to new ways of working.
2 - In the engineering sector, live customer contact remains a critical link.
Amongst the multiple disruptions of COVID-19, the erosion of live customer contact is one of the most impactful. The removal of the human touch and face-to-face interaction is significantly impacting the engineering industry in terms of sales, execution and service, and undermining the whole value chain.
3 - Winning companies will be strong on 3 fronts: customer contact, logistics and liquidity.
Compounding the removal of face-to-face customer contact, companies are facing internal pressures related to supply and logistics, and cash. Falling revenues combined with the continued need to pay salaries mean a strong financial base is needed to survive. The companies that can deal well with all three will do best during this period.
4 - Broad-spectrum digital vision + sharp customer focus will be a must-have.
Leaders must be demonstrably qualified to adapt to ongoing digital transformation, and understand the potential of new technologies in improving efficiency. This is manifested in terms of interactions between customers and staff, as well as in engineering and execution. COVID -19 is intensifying what was already an underlying trend. Until recently, digital-savviness has been a nice-to have; going forward, it will be a must-have.
5 - Boards still lack digital literacy. Even one digital board member will not be enough.
A single digital Board member (and even this is a challenge for many non-tech Boards) will no longer suffice. With the 1990s and the arrival of computers, executives paid lip service to the new tech, but continued using paper. Yet very quickly, those lacking basic IT skills fell out of the frame. Digital tech is on the same trajectory, with an even broader impact. In its current phase, few Board members even understand the impact of the cloud on cash flow or revenues, as just one example.
6 - As technical standards nationalize, global players will face a paradox.
As a global company, ABB has significant local presence. However, regulators and customers in markets such as Japan, the US and Europe apply differing technology standards. Although international standards may allow some cross-border adoption and adaptation, the trend towards polarization looks set to intensify. Signs include the China-US trade war ignited 2 years ago, as well as recent statements from the Trump administration regarding sanctioning Chinese technology companies. A further push to polarization will lead to further divergence in technology standards. Resolving the polarization vs. standardization paradox will mean finding ways to share global platforms, with smart local adaptations. This will be a winning strategy, albeit difficult to achieve.
7 - The trend will likely be toward strong national governments.
Crises — especially long-lasting crises, tend to give rise to 'strong man' national leadership, endorsed by the popular vote. These strong-arm leaders exert increasing influence on industrial policies, while driving their own agendas. Global companies must not only work out how they can adapt to diverging standards, but how they deal with the loss of scale and efficiencies if they break up into smaller pieces due to the march of nationalization.
8 - Failure to overcome these problems may threaten their long-term survival.
Globalization or localization? Quick fixes must be viewed through a strategic lens, and will differ by size. Traveling restrictions are leading globally-centralized companies to build up at the local level. This response, if interesting (and challenging), should be seen as a quick fix rather than a model for future operations. For large MNCs, keeping free trade moving is important to sustain profitability. For medium-size organizations operating in China or Germany, for example, COVID-19 is an opportunity to become stronger in local markets, removing global overheads.
9 - Globals may have to fundamentally question purpose and capability.
The Boards of global companies may question whether they wish to redistribute resources, or even whether they wish to continue as a globalized organization. Talent questions will follow hard and fast: how to hire and develop capabilities to the level needed to implement new strategies? This means examining each part of the company, its culture, and capability for transformation.
10 - Business and government in China are working hand-in-hand.
Chinese industry is inclined to accept and digest guidance from a central authority, and the government has a strong interest in supporting it. The country's Operation Restart means companies need specific permission to re-open a factory and must comply to a host of requirements and standards. However, rules are accompanied by help: with 40 factories in China, ABB has received considerable government support, with on-site visits to help it build new routines, access the right equipment and PPE. Officials in Beijing also supported one of ABB's critical suppliers to get their factory running, allowing ABB to resume production early.