Digitization on Boards 3rd Edition | The View From the Frontlines
As digitization is reshaping business in the most fundamental ways, there are major gaps between knowing and doing. Especially in non-tech organizations, digital representation at board level has remained low over the past few years. And in the background, young, agile digital organizations will continue to consume the market share of legacy players.
The digital picture is out of focus and multiple questions still surround its purpose and implementation. As one CDO told Amrop: "Amazon is eating up our market share every day. We still protect our traditional business, instead of focused investments in digital initiatives."
Still, there is everything to play for. As non-technical organizations continue to face difficulties in bringing digitization alive and fulfilling its vast potential, this study takes a look behind the scenes of non-tech companies as experienced by the people at the forefront of change.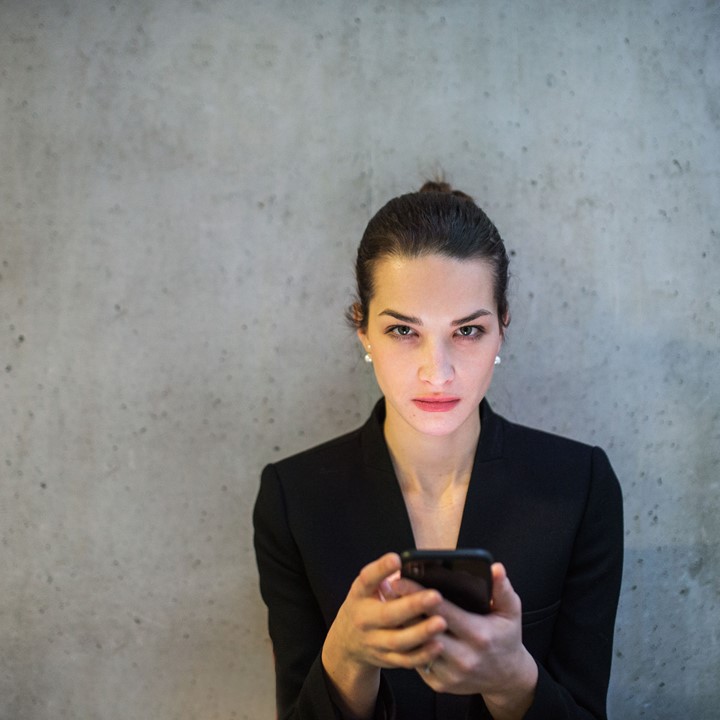 To sharpen the digital picture, we surveyed 159 C-suite digital leaders to discover exactly what factors are getting in the way of progress. And indeed, what can help organizations move forward: the guiding lights in the fog.
Their answers give important insights into the digitization picture - a diagnosis of what is really going on, and with that, some vital keys to transformation. In this report, we explore:
The biggest digital threats
What digital leaders really think about the attitudes of their boards
How digital leaders experience their hiring and onboarding
How they rate their own digital competencies: strategy-setting, creating a digital culture, engineering the digital organization  — and their own technical skills.
If you are a digital leader, or concerned about the state of digitization in your organization, we invite you to read on.
Topline Findings:
The Organization
Digital leaders have an uphill struggle. 45% report a lack of dynamism and speed.
Digital leaders are blocked by fragmented, complex structures, difficulty identifying stakeholders, and a lack of shared strategy. Around a third face questions surrounding ROI, and suffer from a lack of resources. In 50% of cases the focus is on cost rather than benefit, with a general lack of realism or patience regarding digitization. There is also some vulnerability in the machine: a quarter to a third of digital leaders are on red alert regarding 4 threats: data processing, digital risk, government regulation and the potential frustration of customers.
The Board
Lip service is falling short of action. Only 33% of digital leaders are truly supported in processing initiatives, or properly resourced.
Boards do prioritize digitization, according to 69% of digital leaders. They give space and a listening ear, seeming to understand the challenges. However, only a third of digital leaders report strong follow through by boards in terms of processing and resources. Around half feel that their boards lack real understanding of the meaning and scope of digitization - especially in terms of business model transformation. The focus is (too) often on operations or the customer interface.
The Role
Care is needed beyond the honeymoon. Only 18% of digital leaders are assigned a mentor or coach.
On stepping into their new organizations, digital leaders get a bright start: 80% encounter an inspiring role profile. Two thirds, perhaps unsurprisingly, have no problem deciding to join, and are helped to integrate with key stakeholders. But only half feel really well-informed by their onboarding, or helped to have a quick impact. And only one in five is assigned a senior mentor or coach.
The Competencies
Amrop's Digital Competency model is based on our observations from hundreds of interviews with digital leaders and hiring organizations, as well as the academic literature.
Comprising four dimensions and 16 related indicators, we crystallize the core competences needed for CDOs and equivalents. Singling out those who fully agree they are confident and competent in each indicator enables us to pinpoint key areas to take digital leaders from 'good' to 'great'.
Management messages
1 - Sense-making, from executive suite to operations, has never been more important
We see two areas: first, setting a relevant digital strategy, and second, building an organizational architecture that integrates the right people, platforms and tools. Lip service from boards will no longer be enough.
2 - Digital risk still requires urgent attention
Especially across operating markets, digital security surfaces as a concern throughout our previous and current research, and is one of the areas about which digital leaders feel the least confident. This needs to remain a key focus area for boards and digital leaders.
3 - Boards need to urgently improve their digital understanding
Even with the right digital representation on boards, no board, even (and especially) serving a non-tech company, can leave it to the experts. Open and constructive dialogue that is meaningful and relevant needs to be integrated into board agendas. A critical mass, if not all, board members need to get up to speed, and digital leaders need to be equipped to talk their language.
4 - C-suite digital profiles must not only be inspiring, they must be clear
Beyond the 'T-shaped' ideal — combining technical expertise with leadership gravitas, digital leaders need a clear and concrete brief to get things done, one that is consistently supported by boards. This starts with strategy design, ideally co-created together with digital leaders, finance and operations, translated into achievable goals and milestones and connecting the dots across fragmented organizations.
5 - In the domains of strategy, organization, culture and skills, digital competences need development in at least 13 key areas
Not only do digital leaders need and deserve the senior mentoring and coaching that most currently lack, we have pinpointed a range of focus areas. At the center lie commercial thinking, risk management, security and talent management. In the Full Report (Part 2) we single out those in which less than 40% of digital leaders feel fully confident, ranked.
Background and Methodology
In 2016, and following our first (similar) exercise in 2015, Amrop's global Digital Practice had analyzed the profiles of members of boards (supervisory or equivalent) of the top 20 stock-listed companies in revenue terms in 15 countries (14 in Europe, plus the US).
In all, 300 boards were analyzed, and the profiles of 3,342 board members mapped. We considered a board as having tech/digital competencies when it had a digital/technology committee, or if one or more board members were categorized as tech/digital profiles.
Technology/digital profile: A board member with professional operating experience from a company within software, hardware, infrastructure, internet, digital, online, telecoms, social media, etc. S/he has worked in such a company within the past 5-10 years. Alternatively a CIO or CTO from other companies. We also interviewed 19 board members to get the back story behind digitization.
2019 - new insights
We found digital representation in non-tech companies to be low and slow-moving. Only 5% of board members had digital competencies. Our new study framework takes forward key findings from our previous interviews with board members. In 2019, to uncover the challenges faced by digital ambassadors, we surveyed Digital C-suite functions of non-tech companies: Non Executive Directors, Chief Digital Officers and Chief Information Officers (or equivalents).