Mobile Payments - New Market, New Leaders
The concept of MP is high on the corporate strategic agenda, impacting people's daily lives. Individuals and organizations able to surf the waves of change are members of a privileged generation. MP is a booming business. Already in 2013, Gartner had predicted that the value of worldwide MP transactions would reach a 44 percent increase over 2012.
Amrop interviewed 12 top managers in the field.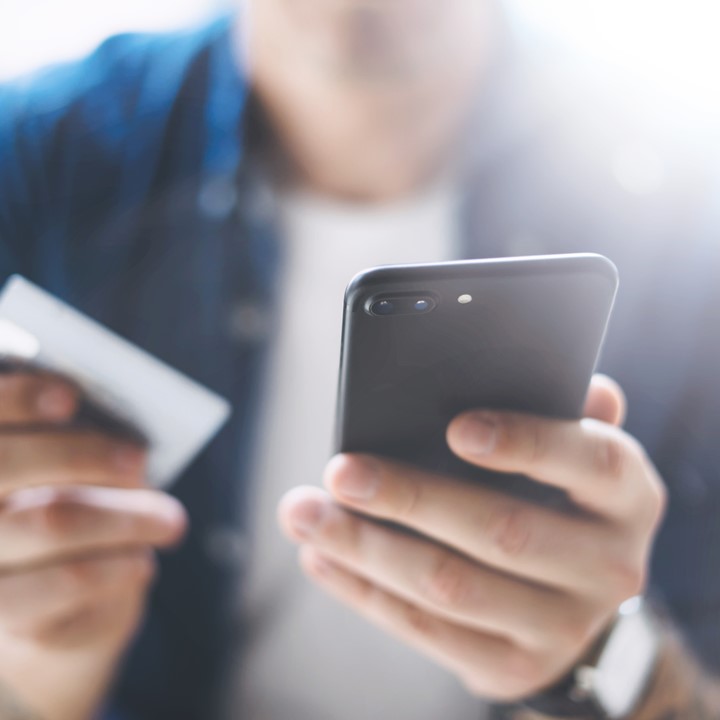 New Market
Our interviewees are still at the discovery stage in the MP business
For mobile devices to become standard for financial transactions, open-mindedness will be key
After initial mass adoption in developing countries and despite vigorous global growth since 2007, market lopsidedness persists
In 'developing' markets, MP is enabling millions to become 'banked' and plan – perhaps its true legacy
In 'developed' markets, classic infrastructure offers convenience and security to customers, new revenue streams and enhanced profitability to companies.
Experts agree that 'broad-open systems' (such as Android) will lead, as the most user-friendly, standardized platform
Whilst perceptions differ regarding the time for MP to become mainstream, all agree it is irreversible.
Security will be one of the determinants of success
New Leaders
Balancing technical skillsets with the ability to handle start-up dynamics is a tough call
A global talent war is underway
Strong employer branding and smart hiring are crucial
An agile and risk-oriented mindset is needed for all
Talent management is related to the maturity of the organizational life cycle
The MP field is buzzing with joint ventures, based on varying motivations
No single industry or individual spans the spectrum of required knowledge
The transfer of internal talent from existing areas to MP gives a positive message to an organization.
For talent, the MP world offers tempting challenges
New Market
As mobile devices become the standard for financial transactions, open-mindedness will be key. For consumers, who will decide upon the most convenient platform or 'e-wallet.' And for industry players, who are doing all they can to serve hesitant consumers. Mass adoption of MP began in developing countries as Mobile Money - one answer to the financial needs of the local population. However, unevenness persists, with different business models and strategies needed to answer different market needs and opportunities - financial inclusion for the developing countries, consumer convenience in the developed ones, and the ascent of big data in general.The 3 main MP technology platforms emerged almost simultaneously - in different regions. So leaders must address geographical lopsidedness and engage with complementary or even competitive organizations:
SMS payment: via a local agent
NFC (Near Field Communications): phones establish contact via radio communication. Several payment platform owners and hardware manufacturers are collaborating to integrate NFC technology in smartphones and payment terminals
WAP (Wireless Application Protocol) allows downloading of mobile content and clicking to authorize payment without mandatory subscription to a mobile operator
Developing Markets – Financial Inclusion.
Here, MP solutions address people's right to manage their money professionally and securely. MP is linked with 'Mobile Money'. If 2.6 billion people remain unbanked worldwide, payment by mobile phone is liberating and many have adopted the technology faster than the traditionally banked. As people gain access to financial services and more stable and secure transactioning, their ability to better plan will perhaps be the true legacy of MP. MP services also offer financial and telecom agents a stable income stream, creating client-operator dependency (or, more nicely-put, loyalty) and continuous revenue streams.
Developed World – Consumer Convenience
Here, established, traditional infrastructure offers convenient and secure payment via classic channels. MP is a source of additional revenue streams and/or to raise the profitability of a current offering. Yet, if consumer demand for convenience is being met, the payment process must be perceived as failsafe. The practical benefits of payment transaction or money remittance are unquestionably appealing to service suppliers. Tracking and influencing consumer behaviour, even more so.  M-Commerce has become a "Big Data Game". Possessing  and using rich consumer  data means leadership. Telcos, Banks and other companies have been less successful so far.
A further example of unexploited potential? Initially hailed for its multi-application capability, the EMV chip card was rarely utilized beyond cryptographic data storage and support in payment authorization. It has to do with interoperability. The mobile phone will be the facilitator of the additional functionality we all thought EMV would bring.
7 players with the highest potential to benefit from MP
Telcos. Will Telcos be able to retain their stake? It's not clear, a leading Telco executive told us
Financial Platform Companies. Payment technology has to be open and inclusive –Visa and MasterCard, American Express and JCB are co-working towards common standards
End user-oriented consumer products and services companies. Awareness is growing regarding the importance of maximizing reach to end consumers
Other sectors in close contact with residential customers. It will be crucial to create buy-in with merchants
Governments are using MP to help populations become financially included.
Banks are not leading innovation, perceiving that they have less affinity with small transactions and low-cost businesses. They are losing control over the phones. 
The unstoppables. Google is on track, Apple has created the most successful wallet ever.
Technology – 5 Year Scenario
Whilst most agree that technology will not be sole success driver of MP, all concur on the primacy of 'broad-open systems'. The most user-friendly, standardized and secure platform will gain the swiftest consumer acceptance.
We are at the beginning of the boom! Integration of banks, lending and borrowing with simplicity of use, driven by collaboration between players.
Digital wallets will prevail, with MP applications the commmon tools, and communications simplified by NFC, (already losing market share) QR (Quick Response) codes. The physical bank card might still be the source of the payment. Carrier billing, the most efficient route, will likely face regulation.
Technology will move from competence to commodity. MP will no longer be an engineering, but a consumer product.
New Leaders
In a crowded MP marketplace (different strategies, backgrounds and organizational structures), human capital is a non-negotiable. It demands a balance between technical skillsets and the ability to work within start-up dynamics.
3 approaches to talent:
New arrivals. These players initially attracted innovators with the perseverance and vision to forge new markets. They now need talent to steer that evolution from niche to mass market
Relatively young companies (e.g. Google, Apple and PayPal) have experienced solving new market challenges, now having solid reputations and finance, making it easier to attract MP talent
Mature companies:  including Telcos, Banks and Payment Platforms, are facing a more challenging situation regarding their human capital. They must invest in people who feel at ease in dealing with start up situations - not a habitat they are typically able to offer talent.
Most interviewees admitted difficulties finding talent - applying trial and error. The field is rife with joint ventures, however, allowing the exchange of talent and knowhow and acceleration of market penetration. Still, two problems face talent management custodians:
Talent often lies under the radar.
It can be globally dispersed.
As such, recruitment partners need an international footprint, insight into the strategies of the large players and attunement to hidden innovators. They must also be employer-brand ambassadors, skilled in transferring human capital between sectors. An agile and risk-oriented mindset is required on both sides. Fortunately, talents active in this business at this early stage of its life cycle are realistic about set-backs and can swiftly resume their careers with alternative players.
Talent Mind Set
MP requires diversity. Few individuals can offer the skillsets articulated. Still, regarding mind-set, the following constants emerged:
Entrepreneurship and innovative ability
Humility
Strong client orientation
Alertness to signals
Positivity, energy and passion
Risk-taking profile
Talent Technical Skill Set
Product development
Knowledge of payment systems
Marketing eperience in payments
Experience in portfolio management
Expertise in: transaction banking, technology, fraud (detection, prevention and regulation)
Merchant operations management
Managing alliances and partnerships
Talent Source Sectors:
Equally single industry contains the spectrum of knowledge required.
Telecommunications
Technology
Network Companies
Retail
FMCG
Financial Services and Consumer Banking
The War For Talent
Unfortunately, demand exceeds supply, salary expectations and compensation packages are rising, and executives face time pressure that may compromise hiring decisions. Top talent is also facing proposals from rival players - across continents.  So hiring managers must engage in strong employer branding and smart hiring - or develop people from within, transferring them from existing business areas to MP (although this can take too much time).