A New Model For Digital Competencies | STRATEGY
To say that many non-tech organizations are struggling with digitization is probably an understatement. Implementing digitization at the right time with the right results is a huge task. It demands exceptional leaders, bridgebuilders fluent not just in digital, but in strategy engineering. This duality leads to a big question for non-tech organizations: defining a clear profile for CIO's, CDO's and their equivalents.
What is the highest purpose of digitization? Serving what domains? How can we drill this down into to a clear, coherent set of competencies?
Ultimately, what really matters in digital leadership? Amrop's conversations with digital leaders and hiring organizations convinced us that it was high time for a solution.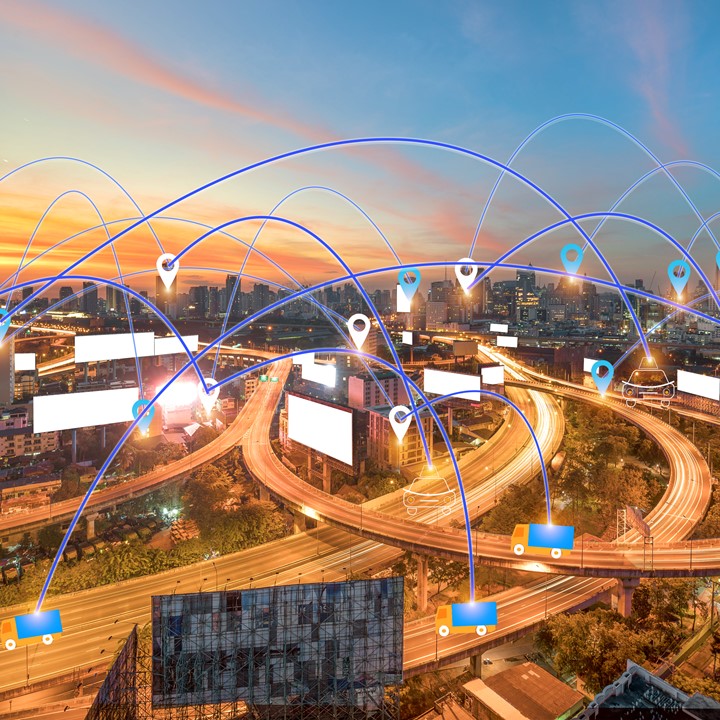 Digital Strategy - A Rocky Road
Amrop's Digital Competency Model (ADCM) is a 4-dimensional dashboard with 24 sub-indicators. More than a theoretical model, the ADCM is based on hundreds of observations from our interactions. It also owes much to the rich pool of academic literature sparked by digital transformation.
In 2019, an Amrop study exploring the challenges faced by C-suite digital leaders confirmed the need for a role framework: 41% of digital leaders said they lacked a clear role profile when they joined the organization. And only 18% said they were assigned a senior mentor or coach. (See Amrop; Digitization on Boards 3rd Edition).
In this series we present the DCM model, starting with the Strategy Dimension.
A good strategy demands a robust board-level discussion and strong sense of perspective. Doesn't that go without saying? And yet, according to our research, there's trouble in the kitchen. Even if four out of ten digital leaders in our research say they're given the opportunity to exchange with the top team, almost half are frustrated by a lack of shared digital strategy in their organizations. Most even doubt that their boards even fully understand the meaning and scope of digitization (72%).
Today, sustainable thinking should normally be built into the matter and meaning of any strategy-setting. This means taking a holistic perspective, looking at stakeholder as well as shareholder value, exercising restraint and taking the long term into account. And yet, half of digital leaders are dealing with a lack of realism and patience in the digital domain.
To compound the problem, digital leaders also face relentless pressure on the bottom line: 37% face questions surrounding the ROI of digital. It seems there is persistent doubt as to its inherent value. Finally, if data should feed strategy, around a quarter of digital leaders cite as a high or extreme threat an inability to process data in a meaningful way.
So if strategy is about mapping out a route to a destination, however incrementally, digitization may be falling by the wayside, or at worst, struggling to get past the starting blocks. What can be done to power it forward? Let's take a look at the 6 strategic competencies.
The Strategy Domain | The 6 Competencies
1 - Vision
Key question: Do I have a clear vision of what needs to be achieved?
Some might find it a little odd to associate visionary leadership with a technical concept like digitization. And yet it makes perfect sense.
Being able to build out a compelling ambition for digital, anchoring it in a strategic roadmap (the how, why and when) is as important in the digital arena as in any other. To achieve this, a true digital leader needs a double-helix of competencies: visionary thinking entwined with technical knowledge. In forming a digital vision, she has a deep understanding of the context at play, its nature and goals. She applies a cross-functional strategy and takes diverse short and long term perspectives into consideration. This means transcending what has gone before, and having a clear eyed view of the future. (Singh & Hess 2017).
2 - Innovation
Key question: Do I have a creative and innovative mindset?
Since a vision refers to a conceptual, future state, the digital strategist has a nose for the new.
 He is plugged into emerging technologies, bravely experimenting and rapidly learning through what works and just as importantly, what doesn't. His innovative mindset is infectious and he capably promotes it throughout the organization's culture. (Hafke 2017). In this way, innovation acts as a sophisticated mechanism that enables the digitizing organization to anticipate and navigate constantly moving environments. The CIO's position enables organizations to flex and adapt, and, like a sharp shooter, target opportunities as they arise. In short, the CIO has all of the qualities of an entrepreneur (Horlacher and Hess, 2016).
3 - Commercial
Key question: Am I able to define commercial performance indicators for digitization?
Key to the success of a CIO as a pioneer in digital transformation is her understanding of the nuts and bolts of the firm's business framework. And this includes its customers, suppliers and competitors.
 It all boils down to commercial awareness: a wide, yet sharp appreciation of how a company operates and makes money. Naturally, a CIO position has a fundamentally technical orientation. But to make decisions that take short and long term commercial implications into account, she has to understand the commercial objectives (Forløb 2006). This means stepping out of the digital office, unpacking the financial mechanisms of the organization. And this, in turn, demands trusting relationships with key departments such as production and sales – establishing a constant two-way learning flow. Keeping up with business trends through journals or other knowledge sources can also inspire (and inform) ideas to bring financial benefit through digital means. Commercial savvy is also critical to building the business case for an often underfunded (and questioned) domain.
4 - Customer-centricity
Key question: How well do I understand the needs of our client/customer base?
With a constant craving for the latest trends in technology, the digital strategist connects cross-border with internal and external stakeholders. Of these, the customer –external and internal - is the most important.
An outstanding customer experience demands 'the skills to integrate social, mobile and big data into all business functions throughout the organization.' (Dumeresque 2014). It is vital to be able to acquire new clients via technology, leveraging its potential to improve their experience (and keep them on board). Important too are the opportunities presented by big data -  collecting and processing it in a meaningful way (something that, as we have seen, is problematic for a signficant minority of digital leaders). These CIO fundamentals are key to competitive advantage.
5 - Value creation
Key question: Do I know how to create human and social value from digitization?
Value creation is about extracting diverse benefits from digitization and creating a high(er) performing organization.  
Well-applied tech nourishes customer bases. The data it collects creates business-enhancing feedback loops. It improves supply chain effectiveness and injects new life into R&D, diversifying portfolios.
Yet entering any new field that involves ongoing calibration and investment, has risks. Christian Matt et al. (2015) refer to the 'Digital Transformation Framework' to describe the different adjustments a digitizing company needs in order to maximize assets and minimize downsides. They emphasize 'different forms of monetization or even adjustments to firms' business scope' as new technologies stimulate new forms of value creation and innovative ways to operate. This idea of 'assets' and 'downsides' also applies to human and societal value.
As we explore in our series 'Wise Leadership and AI', digitization has considerable potential to enhance society and the environment. However, its dark side also needs to be carefully managed. The ability of AI to make ethical decisions, compromised by 'black box' and potentially biased algorithms, the potential misuse of data, and the vulnerability of not only blue collar, but increasingly, white collar jobs.
6 - Transformation
Key question: Do I feel confident in my personal ability to drive digital transformation?
In their pursuit to bridge organizational culture and technological advances, successful CIOs are great cartographers, mapping out the steps in the digital transformation journey.
In this sense, transformation is a core skill, one that is deeply entrenched in a CIO's nature. It's particularly important to keep this top of mind since the digital role remains relatively new, and board expectations are still often fixated on operational improvement. Views need to broaden.
So we should consider transformation not as a set of simple changes, but as "the comprehensiveness of the actions that need to be taken when organizations are faced with [these] new technologies." (Singh and Hess 2017).
In conclusion
Digitization demands strategic leadership - embodying transformation as a holistic experience, tying into organizational goals the opportunities and risks of the digital era.