Personal Governance 8: Reputation
What would a client say about you, after you leave the room? This will be passed on and over time, coalesce into your reputation. So we could summarize reputation as the opinion formed by different people, with a high degree of consistency, over a long period, about a subject (a person or a company). Experience leads to labels: fast, dependable, performance-oriented, etc. Over time, these start to bear considerable weight for a reputation and brand. Our 'active references' – people with positive attributions about us - pave the way to fruitful relationships and business development.
Managers with good Personal Governance carefully cultivate their personal reputation, and by association, the reputation of their organization. Doing so has never been more critical.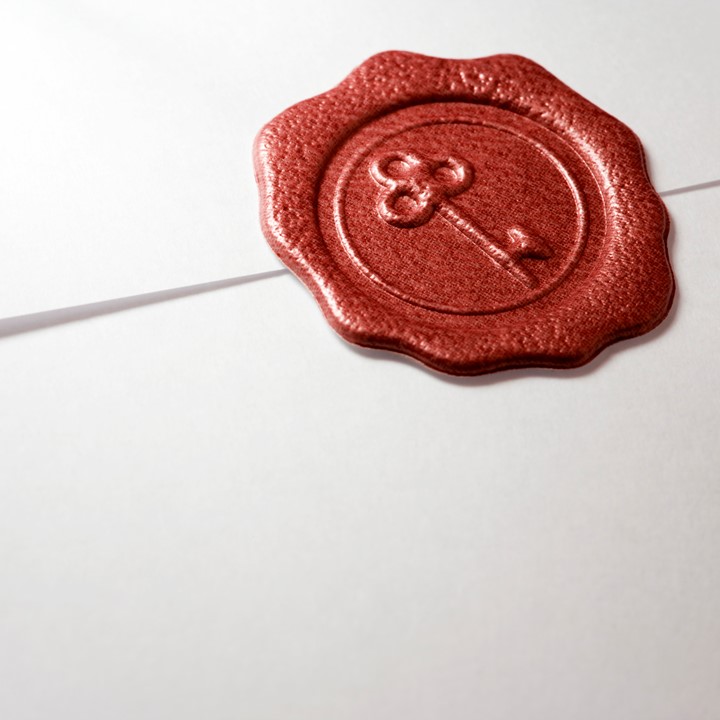 Reputation is a matter of opinion
CEO reputation drives organizational health
In 2015, Weber Shandwick published a survey of over 1700 senior executives from around the world  ("The CEO Reputation Premium, Gaining Advantage in the Engagement Era"). It revealed that 50% expected CEO reputation to be of increasing importance to a company's reputation going forward. They also estimated that 44% of their company's market value could be attributed to CEO reputation. Most thought a positive reputation was significant in attracting investors, employees, and around half said it influenced their decision to join the organization, and stay. The 2019 Edelman Trust Barometer also finds CEOs judged as key: 76% of people think that CEOs should take the lead on change rather than waiting for governments to impose it – a leap of 11% over the previous year.
Reputation is a relationship GPS
Reputation reduces uncertainty in evaluating who we choose to interact with. It makes it easier for us to navigate new relationships on the basis of certain assumptions (behavior, quality, etc.). An enormously important factor when it comes to showing up on the radar of potential business partners.
6 factors underpin reputation management
It's vital to engage in an ongoing, (low-key), evaluation of our reputation. Some drivers:
The way in which relevant observers perceive us acts as a navigation aid. For example, our values, our credibility, trustworthiness, dependability, authenticity
The positive motivations of the partners with whom we interact
Our ability to maximize positive co-evolutions* (when "the possibilities of intellectual energy unfold, and an optimum amount of happiness energy is released") and minimize negative ones.
Our sense of our relationship with feedback
Significant biographical achievements, or missing achievements, and our relationship with these
Our communication and self-marketing competences.
External communications require caution
The media landscape is changing fast, and all is not as it seems.
The exponential growth in social media has become a modern cliché, but opinions are shifting. It's impossible to ignore the exponential rise in the use of social media over the past ten years. However, CEO's have yet to fully engage with the medium (and may never do so). Research by influentialexecutive.com published in 2019 confirmed that the world's leading CEO's are lagging behind the general public (and hence consumers) in social media adoption: 46% of Fortune 500® CEOs still had no presence on the platforms.
 Quitting social media may be the new counter-movement.
In 2018, Tim Martin, Chairman and Founder of JD Wetherspoon, a leading bar and hotel chain in the UK and Ireland, announced a stop to all the company's social platforms, as a distracting, over-rated medium. Instead JD Wetherspoon would focus on (fully controllable) web and print communications. Mr. Martin also focusses on personal engagement and presence, systematically walking through town to visit his bars. This direct contact yields important information, and personal engagement has become part of Tim Martin's own brand.
For traditional media, too, trouble is afoot. Whilst the Edelman Trust Barometer reports that trust in journalism is rebounding, six out of ten ordinary readers are unable to distinguish good journalism from rumor.
These findings only serve to remind leaders of the importance of carefully evaluating which channels best serve their reputational purpose, and deploying each in a strategic, responsible and authentic way.
The seven Principles of Personal Governance underpin the rollercoaster of public engagement and reputation. The related attitudes and behaviors go a long way to shaping an executive's image and charisma.
Reputation - 7 self-check questions
Which biographical events, experiences, relationship etc., shaped my reputation?
What is its essence?
Which observers and stakeholder groups are key influencers in building it?
Which personal characteristics are particularly important?
What are the different elements of my reputation management?
How does my personal reputation influence that of my company?
Which attributes or labels would third parties assign to my personal brand?
In Conclusion: Good Personal Governance is decisive in the reputation of executives and companies.
*(Geissler, 2003). Managers with good Personal Governance inspire and motivate each other in their interactions. This leads to a climate of job satisfaction, and allows potential to be developed.