Sustainable Success Stories: Dock
"Delivering the best from both worlds."
Dock is one of the leaders in technology for means of payment and banking as a service in Latin America. The company adds value, innovation, and scalability to its customers' businesses by combining card issuance, digital banking and acquiring on a single, comprehensive platform.
Rodrigo Shimizu has recently been appointed the Chief Marketing Officer (Latam) at Dock after working throughout his career mainly in larger, more traditional companies in consolidated industries. Paulo Aziz Nader, Partner at Amrop Brazil and a member of Amrop's Global Digital Practice spoke to Shimizu about the transition to a FinTech scale-up, the competencies that a leader from a more traditional background can bring to a rapidly expanding tech company and the importance of Shimizu's extensive collaboration with Amrop Brazil upon making the decision to embrace the new challenge.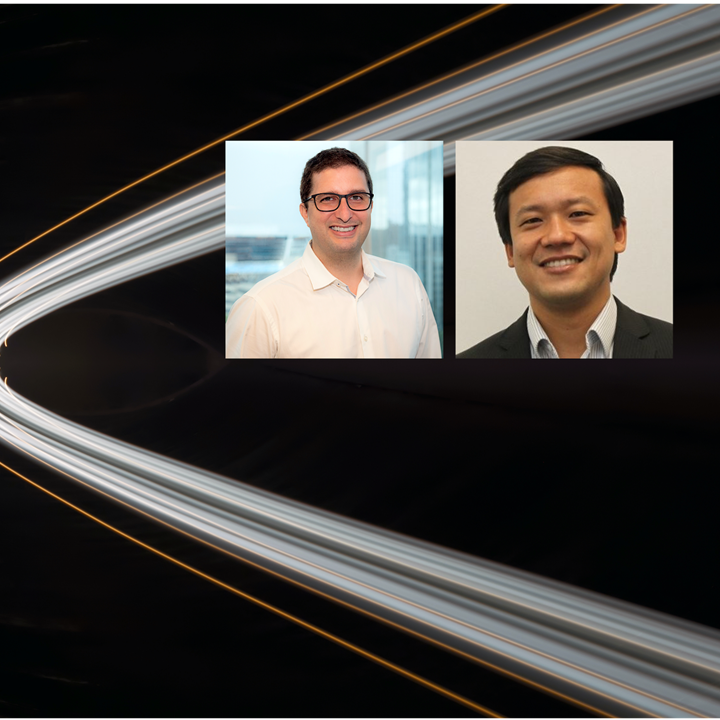 Paulo Aziz Nader: At Amrop Brazil many of our clients are new technology companies – FinTech is an especially important field for us. The people we help to be appointed in leadership positions at these technology companies sometimes come from more traditional backgrounds in consolidated companies, and it is particularly beneficial for the FinTech companies which are growing in maturity and thus need to bring on board some competencies which they've previously not had – in order for them to reach the next level in their development. On the other hand, many of the candidates are interested in transitioning because they too want to acquire new competencies and often advance in different directions in their careers. This is often a win-win situation, provided that people can adapt, which is, of course, not easy. So, first I'd like to ask you, Rodrigo, to share your own experience of transition – do the expectations you had before joining the company correspond with this reality?
Rodrigo Shimizu: Before joining Dock, which was in August last year, and even before I started talking to Amrop about this opportunity, I set a goal for myself: I had worked for global, multinational companies here in Brazil in marketing, planning, and innovation, and I had decided that I wanted to make this transition and try working for a company that's directly engaged with digital initiatives and cutting-edge technology in a sector like FinTech, and were in high-growth stage. Thus, I started taking courses directed at start-ups and digital initiatives – the last course I took was a Board Governance course focussed on digital companies; I also started getting engaged with the industry and the people who were already on the innovation path. Then this opportunity came – I met with Amrop and Dock and felt that the collaboration process upon reaching the decision was really effective. The main reason why I accepted the offer was that the company was fast-growing and really used agile methodology to expand their portfolio and customer base. I felt that the experience I've got could contribute with their strategic definitions and plans. It was clear that the competencies which bring from the more traditionally organized companies could help align Dock's strategic priorities. I've spent my time at the company so far trying to better understand the business, which is complex, and I'm also restructuring the marketing team. In this direction, I've reinforced the market intelligence area in order to better know and  understand our competitors and  the key markets we could approach. Another was our "go to market" area, which links what we deliver in products to our business elaboration areas – how we reengage our sales executives with our products and go to our clients in a more efficient way. It really helped us to put more dynamics in the commercial area of the business itself; we already had a very strong value proposition, for example, we receive lots of inbound leads every month – many companies come to us and request proposals, but how we go to the market in a more proactive way is something that Dock accelerate and explore the expansion locally in Brazil and to other countries.
Paulo Aziz Nader: Another thing crucial for success within a company is cultural adaptation. You have worked for two of the largest companies in Latin America with tens of thousands of employees and multi-billion-dollar revenue, and these are companies with a very strong culture. Fast-paced companies and scale-ups have a very different culture with their pros and cons. When a transition happens, new leaders are expected to embrace it, but the organization too should be ready to accommodate and receive the new leader who brings a new skillset and competencies to it. How has your experience in this respect been so far?
Rodrigo Shimizu: This is a very important question indeed. In the past I've work for multinational companies, as you said, with French, Portuguese, Spanish, and Brazilian boards – they all have different cultural perspectives and different approaches to governance; it was important for me to adapt to all these different cultural environments and, of course, coming to a fast-paced and growing company like Dock, the environment is also very different. First, the company has been very receptive and accommodating to me as a new employee who comes from a different sector – meaning that it's fully accepted that I'm on a learning curve when it comes to understanding the technical side of things. But the company is also ready to accept new ideas, discuss what improvements can be made and what can be learnt from other sectors and people. So, I'm analysing processes and bringing in new ideas, and the openness of the company allows me to implement and execute them – and people are very open to embrace, understand and apply these new things out. For example, we recently did a market forum where people from marketing, business and operations came together. We put all the leaders in one room to discuss how we could go to the market more effectively, and how to improve our commercial strategy. I received many notes after that meeting saying that it was very productive and that we should do it more frequently. I truly believe that it is essential to open spaces and dedicate time to share our needs, listen to other people's needs and bring it all together to define common plans. But now we're at a stage where Dock is no longer a start-up – it's expanding to other countries and other types of services, so it's crucial to define the priorities. Also, when it comes to the company culture, it is crucial not to lose the agility that these fast-growing companies have, which is very beneficial. Some processes have been unexpectedly fast, and I've seen the benefits of that, so I think that how we mix these different cultural perspectives is very important – in order to deliver the best from both worlds.
Paulo Aziz Nader: What, in your view, are characteristics that a leader might have, which could facilitate such a transition? What helps to succeed in it?
Rodrigo Shimizu: First of all, I think it matters what stage of your career you're in – whether you've already had the experiences and achieved good results in a more consolidated environment, and therefore perhaps more willing to try a new experience. The openness is the first characteristic you need to have. Second, I think, is the interest and willingness to put in the work of preparation. The work I did before actually starting the transition allowed me to have discussions and understand how the field works, what are the pros and cons of these types of companies. Then it's also important that you're willing to have this trade-off. Because it's all different from a structural perspective: in more traditional companies the structures are larger, you have more back office to support you, whereas in start-ups and scale-ups you need to be more hands on and able to execute directly. Also, there are many areas where you might need to build from scratch – so having the state of mind where you're ready to create and construct is also important.
Paulo Aziz Nader: Can you also tell a little about the decision-making process and your collaboration with Amrop throughout it? In a case of considerable transition such as this, we've tried to be very careful and not "upsell" the company to you as a candidate, since it's important to present it and all the differences between it and your previous experience as thoroughly and realistically as possible: how did you experience it as a candidate? How did the position and actions of Amrop influence your decision-making process?
Rodrigo Shimizu: It is a huge transition, so the transparency of both Amrop and the organization itself has been crucial for me. When I started the process, I didn't even know about the company. The company was very well known in Brazil, but with another brand: over the last two years they had acquired two new companies in Latin America and Mexico and had changed their brand. The collaboration with Amrop helped me understand the company, their strengths, their needs, how the culture would differ from what I was used to, what the trade-offs would be, how the governance was organized, what the product was, and what was very important for me, how the marketing department was organized. Traditionally marketing departments tend to be more focussed on communication, whereas I believe that it can be a much more powerful field, responsible for orchestrating the organization to deliver its results and connecting all other areas – in order to deliver the value proposition to our clients and to increase the company's revenue... So, the first thing in the process between me, Amrop and Dock, was to really align these expectations, because it was crucial for me that the company was ready to review what marketing in the organization was doing and what role it played, and then put it into a strategic perspective. And I believe that the bridge Amrop built between me, and the company was crucial – I felt that Amrop really tried to understand my perspective and align it with Dock's perspective without trying to impose an overly positive outlook without grounding.
Paulo Aziz Nader: And what about Dock's actions during the process? How did they facilitate the decision-making for you?
Rodrigo Shimizu: An important part of the process that gave me perspective and helped me make the decision, was that I had the opportunity to talk to all the Vice Presidents, the Board committee, and to company's investors – so, in the end I had more than 12 interviews. First were the formal interviews with the main stakeholders and the CEO, after which, in retrospect, I was about 95% ready to take this step, but the CEO suggested that I talk to all the executives and investors as well. These were much more informal conversations, and it was more about me asking them things I wanted to understand about the organization. The interesting thing was that some of them really opened up about elements which they believed needed to be improved, and it really made me feel as if I had the full picture, rather than just the perspective that people might want to convey. And what I found out during that stage was exactly what I'm facing now, at the initial period in the company – and I'm really glad because I know what I can help them with, what I can bring to the table.