The Re-Invention of Office Space: When Strategy Becomes Physical
Corporate leadership has to think in much broader terms today – not just about business strategy and people, but also about how those people engage and interconnect.
This includes the physical space they inhabit: the office. The way in which it is structured for operation, and meets the needs of diverse groups, are increasingly recognized as critical to business performance.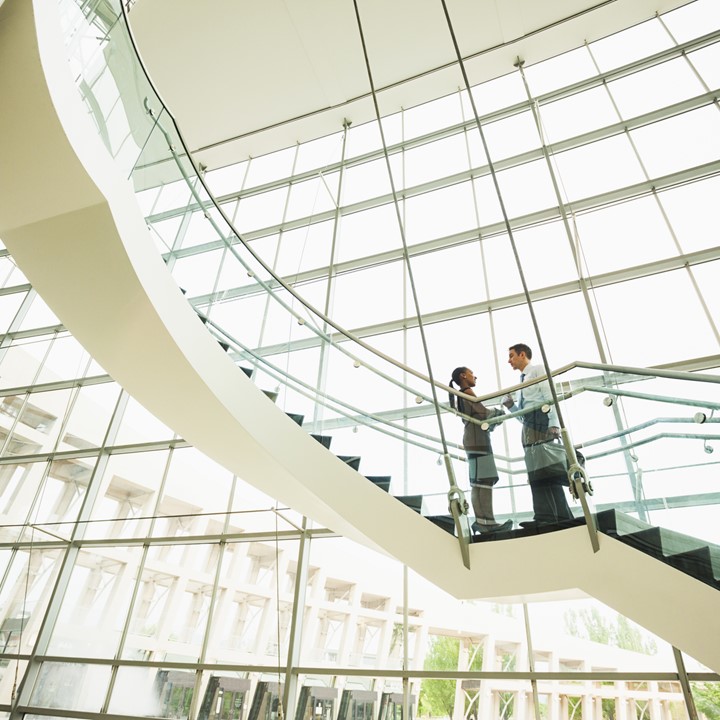 A Leadership Challenge
Open Offices Can Create Walls
After over a decade of accepting 'open plan' offices as the new virtue, it has become more complicated. In The Transparency Trap (2014), Harvard Business School professor Ethan Bernstein describes his findings: that too much transparency can leave employees feeling exposed. As a result they may conceal what they are doing – even when making improvements – reducing productivity and, paradoxically, transparency. Professor Bernstein's solution was a template for companies to create four distinct 'zones of privacy.'
Office Design is About Business DNA
Companies across very different industry sectors are having to navigate their own unique way forward when it comes to 'office design'. Not just about architecture, it is about developing new ways of thinking about the business and its aims. Rapid technological change, market uncertainty, and for many, the need for a mobile workforce, have added to a sense of urgency. 
Coca-Cola's office space in London, for example, aims to blend organizational legacy and future purpose. It is described by the company as "a celebration of Coca-Cola's heritage and our place in popular culture."
Architecture Builds Brands
As sustainability is increasingly deemed to be a 'must have', new office space is also, inevitably, in part a branding exercise. Deloitte made a lavish statement about being at the cutting-edge of sustainability (and innovation) with its shared headquarters The Edge in Amsterdam, with offices looking down in to a 15-storey atrium. Some 60% receive natural light, and employees can directly access public transport, a high-speed rail link and the cycle route, with 500 bicycle spaces and entirely wireless connectivity. 
Office Space Reflects Sectoral Changes
The financial services sector has long been characterized by a dichotomy of open plan offices and hidden hierarchies. The Dutch bank ING's  CEO Ralph Hamers instigated a redesign of its headquarters, replacing one floor of traditional corridors and offices with an open-plan layout of beanbags, swing chairs and white boards. This was done simultaneously with a financial restructuring, a change in staff working, and a preparation for a digital revolution in banking. 
Human Diversity Is The Driver
Human beings are always changing and evolving, but businesses sometimes struggle to keep up or demonstrate they are out of touch by creating office space that does not 'work' and fails to cultivate demographic diversity. This can be risky, leading to a pitfall of absolutes. It is counterproductive to press people into operating in a uniform way without taking different personalities and preferences into account.
Change Must Be Piloted
Changing office space is a dramatic shift in an organization's life, requiring diligent planning and execution. While employees have to embark upon a potentially difficult process of changing habitual behaviour, businesses all the way up to the boardroom must be prepared for significant (and sometimes unpredictable) reactions.
It is critical, therefore, to carefully structure each phase of the process, factoring in time to harvest- and process - employee feedback, and distinguish fleeting, from more fundamental, concerns. Furthermore, people's expectations must be managed: with incremental change unless health and safety is at stake.
Author: Dina Medland.